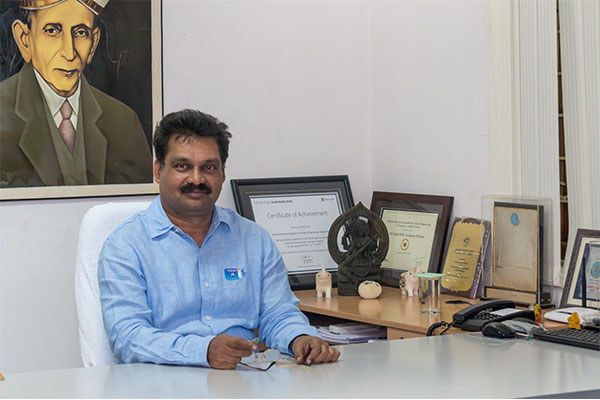 Dr. K V L Raju
, Principal
Dr. K V L Raju is a passionate teacher, committed researcher, successful administrator and an appreciable academician. Best Thesis award from Andhra University was conferred on him for his outstanding thesis work done for the award of his Ph.D. He has been rendering his services as Principal since the inception of MVGR College of Engineering and shaping it to be an evolving center for academic glory. He visited various Industries, Attended conferences in India and Abroad. He regularly interacts with alumni around the world to know about global advancements.
Subjects Handled: Engineering Mechanics, Engineering Graphics, Mechanics of Solids, Theory of Machines, Design of Machine Elements, Production Planning and Control, Industrial Engineering and Operations Research.
Research Interests: Facility location, Industrial facility layout etc. He has around 20 publications / presentations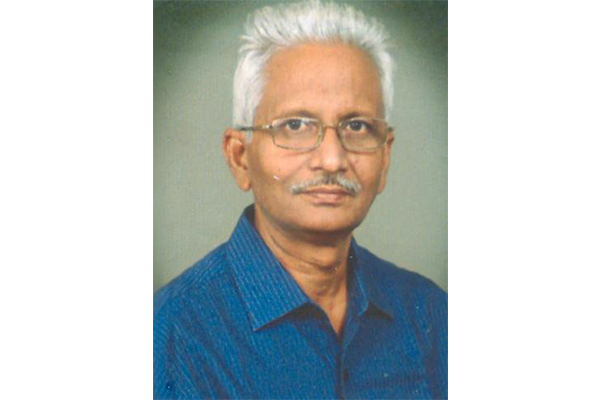 Dr. D R K Raju
, Correspondent(MANSAS)
Dr. D.R.K Raju has done his Masters from Andhra University with Physics as specialization. He is actively engaged in research in Nuclear Physics for which Andhra University awarded Doctoral Degree. He is an active member of Professional bodies like IAPT. He has an association of around 40 years with MANSAS institutions He served as Principal for M.R.(A) College during the period 2008-11.He played a vital role to drive the institutions towards Autonomy.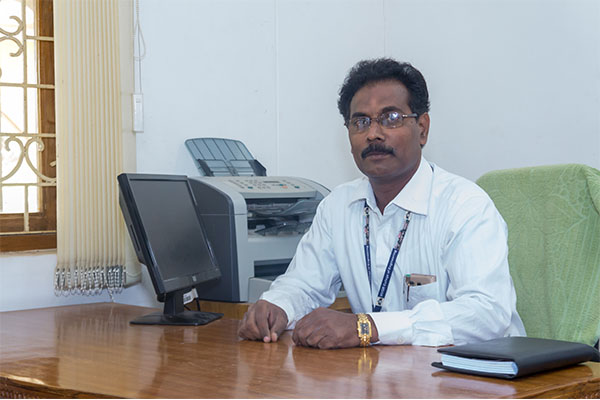 Dr.Y.M.C.Sekhar
, Vice-Principal (Academics)
A.M.I.E. in Mechanical from Institute of Engineers(India), Kolkata. M.E degree in Industrial Engineering. Awarded Ph.D in Mechanical Engineering. Joined MVGR in 1998 and has been rendering his services to the institution in various positions.
| S.No. | Name | Role | Department |
| --- | --- | --- | --- |
| 1 | Dr.K.Rajeswara Rao | Civil Infrastructure | CIVIL |
| 2 | Dr.R.Ramesh | Research & Development | MECH |
| 3 | Dr.P.Ravindranath | Strategic Planning | MECH |
| 4 | Dr. M. Sunil Prakash | Training & Placement | ECE |
| 5 | Dr. S. Srinivasa Rao | Student Affairs | CSE |
| 6 | Dr. D.R.Prasada Raju | Faculty Development | MECH |
| 7 | Dr.T.V.N.Partha Sarathi | Examinations | CHEMISTRY |
| 8 | Dr.GVSSN Sanyasi Raju | Finance | MBA |
| 9 | Dr.Ch. Purnachandra Rao | Accreditations & Establishment | Maths |
| 10 | Sri. P.Ranga Raju | Administration | MECH |
| 11 | Prof.P.S.Sitarama Raju | Quality Assurance | CSE |
| S.No. | Name | Designation | Department |
| --- | --- | --- | --- |
| 1 | Dr. P. Markandeya Raju | HoD | CIV |
| 2 | Dr. Sarat Kumar Sahu | HoD | EEE |
| 3 | Dr.S.Adinarayana | HoD | MECH |
| 4 | Dr. R. Ramana Reddy | HoD | ECE |
| 5 | Dr. C. Kalyan Chakravarthy | HoD | CSE |
| 6 | Dr. Ch. V. Subba Rao | HoD | CHEM |
| 7 | Dr.V.Nagesh | HoD | IT |
| 8 | Dr. K. S. S. Rama Raju | HoD | MBA |
| 9 | Dr.Ch. Purnachandra Rao | HoD | Mathematics |
| 10 | Dr.G.Srinivasa Reddy | HoD | Physics |
| 11 | Dr.T.V.N.Partha Sarathi | HoD | Chemistry |
| 12 | Prof.S.Mohan Kumar | HoD | E&H |
| | |
| --- | --- |
| Sri.P.Ashok Gajapathi Raju, Chairman, MANSAS Fort, Vizianagaram | Chairman |
| Dr.D.R.K.Raju,Correspondent, MANSAS Fort, Vizianagaram | Correspondent |
| Sothern Central Regional Officer,AICTE, Hyderabad | AICTE Nominee |
| Prof.Chandra Mouli, Professor of Physics, Andhra University, Visakhapatnam | State Govt. Nominee |
| Dr.P.D.Gupta, Director & Distinguished Scientist, Raja Ramanna Centre for Advanced Technology, Indore – 452 013 (MP) | UGC Nominee |
| Dr.B.Prabhakara Rao, Rector, JNTUK, Kakinada | JNTU Nominee |
| Prof.Amit Garg, Chairman, Research & Publications, Chairman, Library Committee, IIM, Ahmedabad | Nominee |
| Dr.G.Krishnam Raju, Professor (Retd.), College of Engineering, Andhra University, Visakhapatnam | Nominee |
| Dr.A.Lakshmana Rao, Former COO, WIPRO, 132, 1st – A – Cross, Domlur – 2nd Stage, Bangalore | Nominee |
| Dr.G.Venkatarathnam, Professor of Mechanical Engineering, IIT, Madras | Nominee |
| Dr.Y.V.N.Krishna Murthy, Scientific Secretary, ISRO HQ, Bangalore | Nominee |
| Mr.V.Rajanna, Vice-President & Regional Head, Global Head – Technology Business Unit, TCS Limited, Hyderabad | Nominee from Industry |
| Sri P.L.P.Raju, Near No.5 Bungalow, Cantonment, Vizianagaram | Nominee |
| Ms.P.Aditi Vijaya Lakshmi, Member,MANSAS Trust Board, Vizianagaram | Nominee |
| Prof. D.J.J.Ramachandra Raju, Vice-Principal (Admin), MVGR College of Engineering, Vizianagaram | Senior Faculty |
| Dr.P.Ravindranath, Prof. of Mechanical Engineering & , Dean – Strategic Planning, MVGR College of Engineering, Vizianagaram | Senior Faculty |
| Dr.Y.M.C.Sekhar, Vice-Principal (Academics), MVGR College of Engineering, Vizianagaram | Senior Faculty |
| Dr.K.V.L.Raju, Principal, MVGR College of Engineering, Vizianagaram | Member Secretary |