MVGR College of engineering has celebrated its 22nd Anniversary – "MANAS TARANG" on 1st march 2019.
Sri P.V.S Ganesh Kumar, Scientist- H, NSTL, Visakhapatnam, has chaired as chief guest of the occasion. Sri Subhash Jangala, IRS, Deputy Commissioner of Income Tax has graced the occasion as the guest of Honor. Ms.P. Adithi Gajapathi Raju, Member, Trust Board, MANSAS,  Dr.K.V.L.Raju, MANSAS, Correspondent and Principal MVGR are other dignitaries of the dais.
Owing to the occasion, several programs were conducted.  A blood donation camp was also organized in collaboration with Government blood bank, Vizianagaram. This camp was inaugurated by Dr.K.V.L.Raju, Vizianagaram. NSS Co-ordinator Dr B Sarva Rao and Dean–Students S.Mohan Kumar were present on this occasion. About 100 students and faculty members together enthusiastically participated and donated more than 50 units of blood.
During the formal event firstly Student president Mr.M.Naveen Kumar has shared the report of various student activities related to sports, cultural and academic events during the academic year. Speaking on the occasion, Principal Dr K V L Raju mentioned about the Annual Report of the college also each class of 2018 passed out batch are congratulated and awarded with 14 gold medals for 2014-2018 academic year, and the toppers of current batch are awarded with cash award worth around Rs.15 lakhs during the current academic year.
Chief guests addressed the student gathering stating that there is a change in academic practices when compare with past which enables the students very informative and knowledge oriented. Also they advised the students to develop their skills by taking advantage of technology which plays a major role at present, by naming great personalities. Also they suggested young Engineers to get the inspiration for better achievements and their professional advancements. He also stated everyone should work with team spirit and better efficiencies for attaining of goals.
After the presentation ceremony, cultural programs have illuminated entire program with outstanding student's performances. In 40 events more than 100 students have participated in various traditional, folk and western performances.  During this all the students, staff of MVGR College of Engineering have enjoyed the event.
Annual Day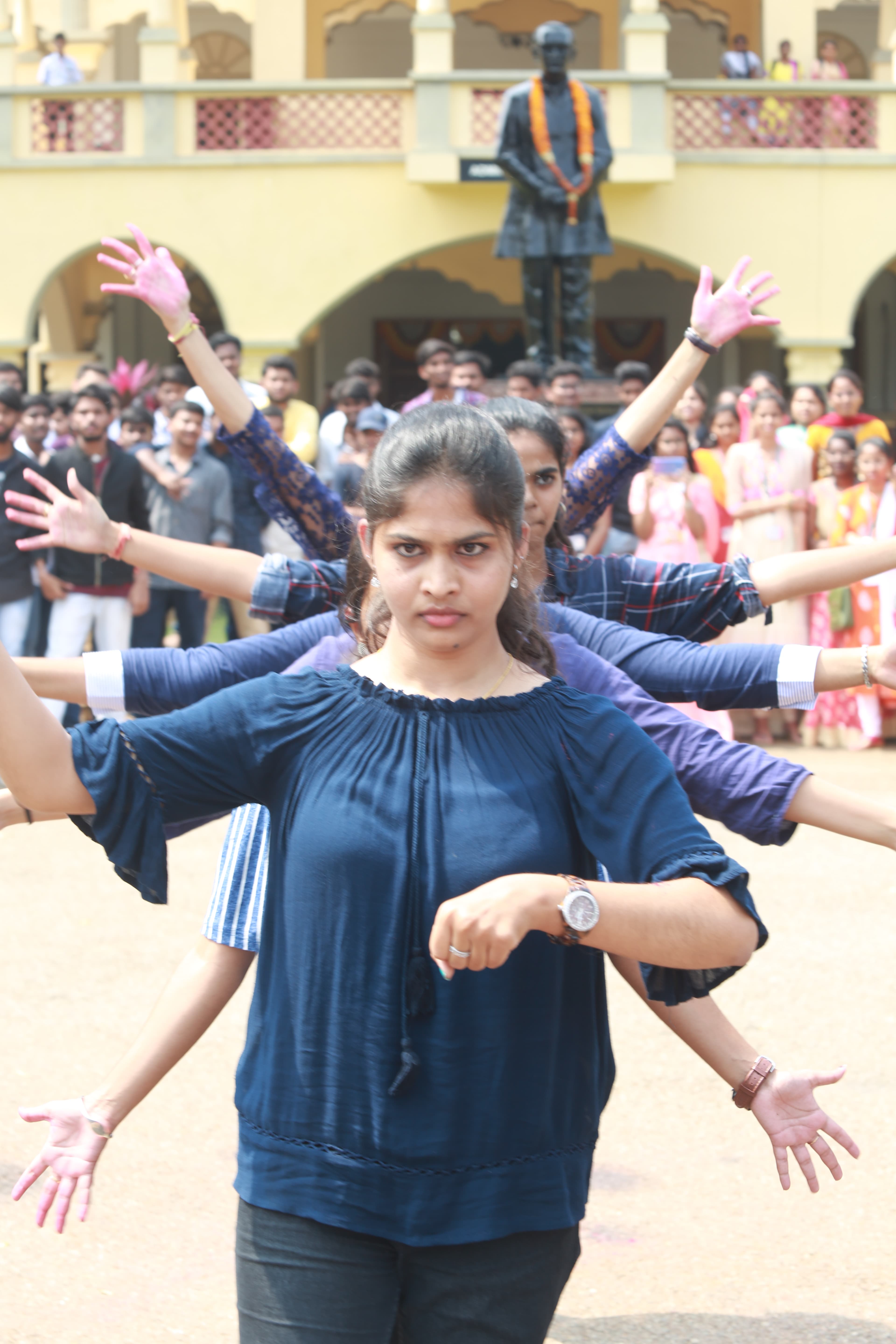 Student's Flashmob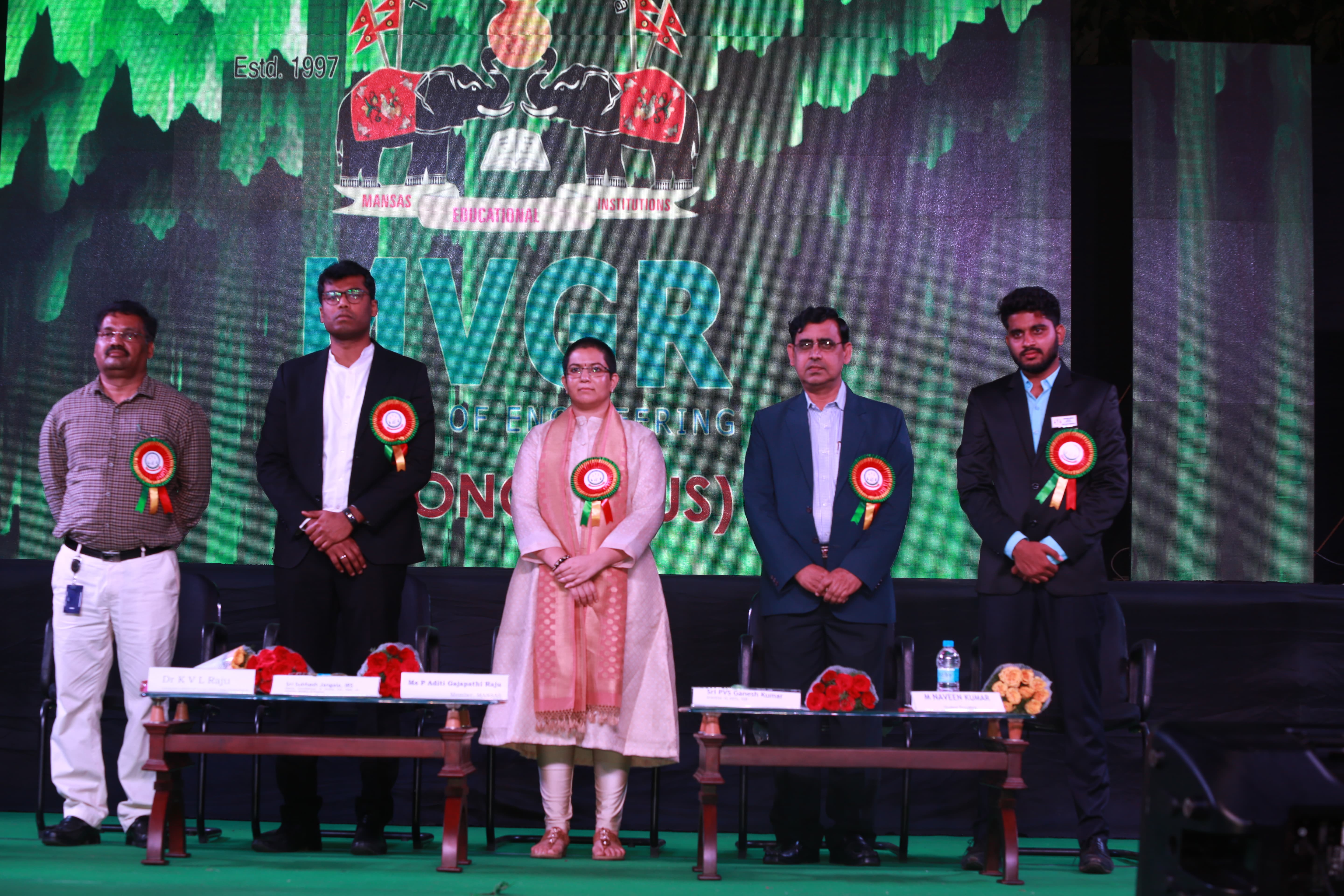 Dignitaries on the Dais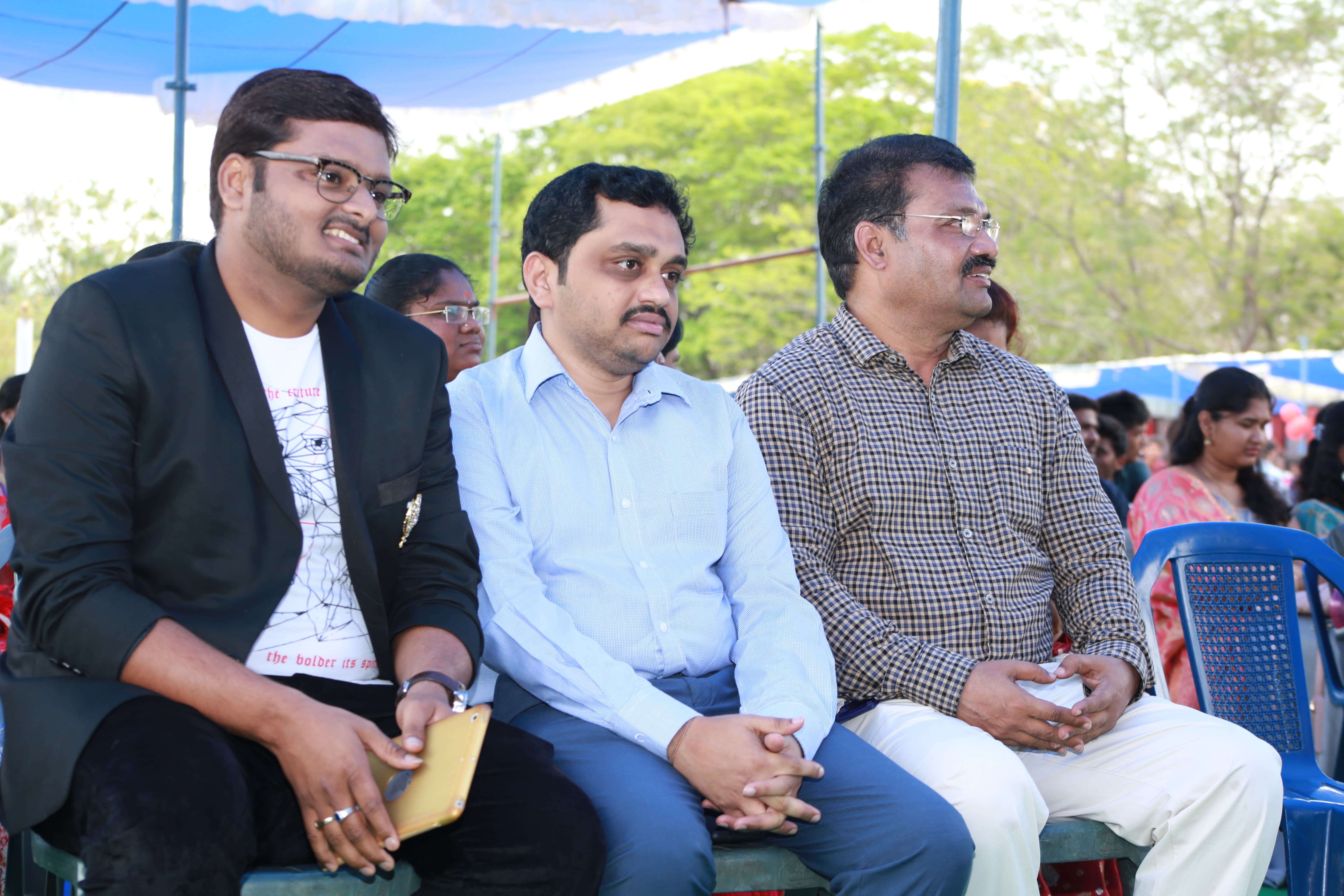 MVGR Alumni and Eminent Musicians during cultural meet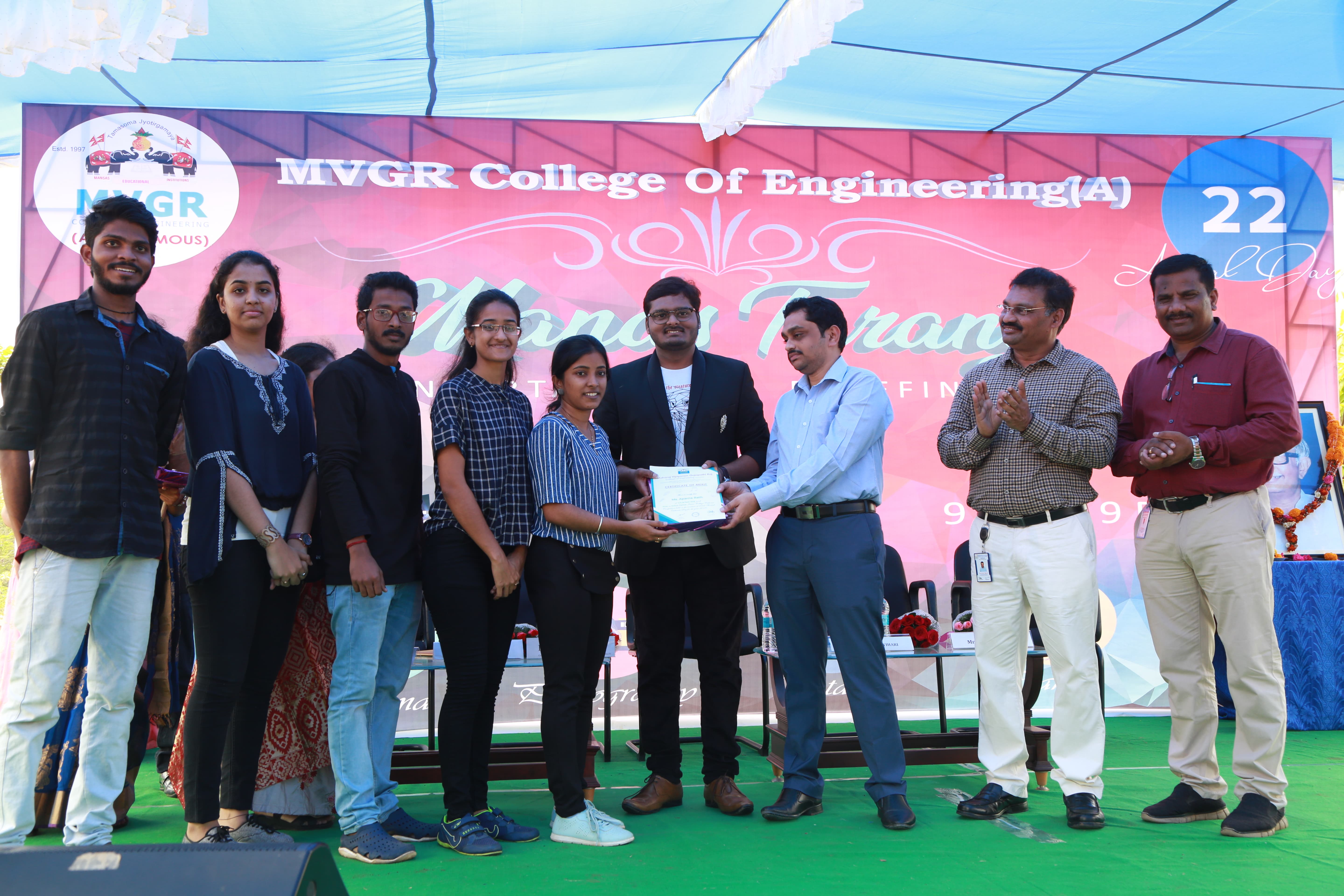 Guests handing over prizes to winners