Women Empowerment Cell, MVGR College of Engineering(A) in& collaboration with "CISCO Women rock-IT" conducted an interactive session for CSE and IT girl students on 11th July 2018 to empower them on job opportunities, entrepreneurship and guide them towards it.
The program was inaugurated by Dr.K.V.L Raju, Principal and graced by Dr.Y.M.C Sekhar, Vice-Principal. Chief Guest Mr. Subhajit Jagadev, Head, CISCO Academy support center addressed students regarding All India campaign-Learnathon and he helped to grease the gap between industry work culture and students.
This session was further led by Mrs. P.Aruna Ratna Kumari, Tech Lead,IBM Vishakapatnam had conveyed her outstanding ideologies regarding the growing opportunities for women in the IT sector and given a brief, about all the latest technologies with some real-time examples.
Later this session was continued by Mrs.V.Usha Ramani, Co-Founder of Gurujada IT Solutions pvt Ltd,Vizianagaram who is also an alumni of MVGR College shared some of her life experiences and also her entrepreneurship journey.
There was also a live WEB session by International speakers Kathy Gong,Co-Founder, Wafa Games and Mary McCulloch, Founder, Project Vive on Applications of IoT, Drones in real-time applications and gaming.
Click Here To Go Press & Media
news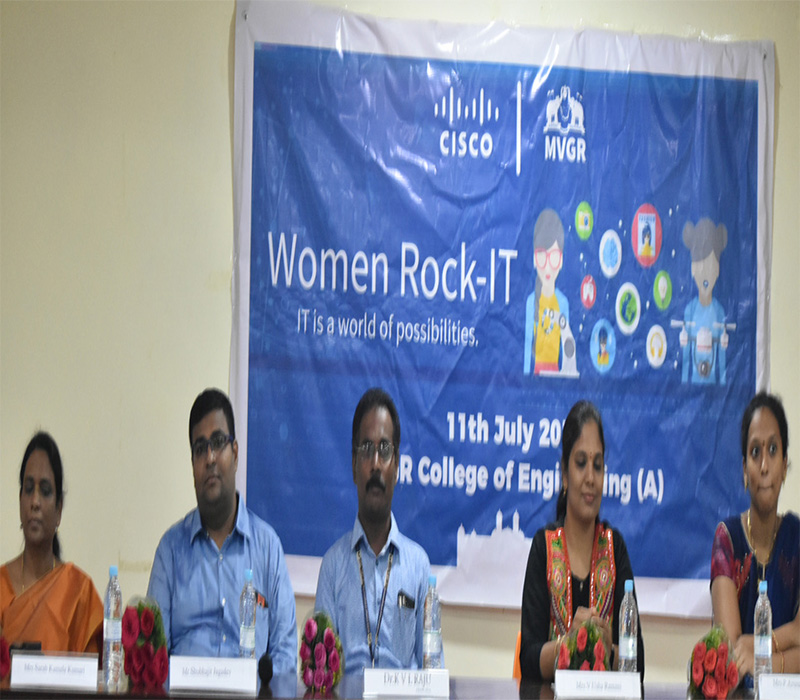 Resource Persons on the Dias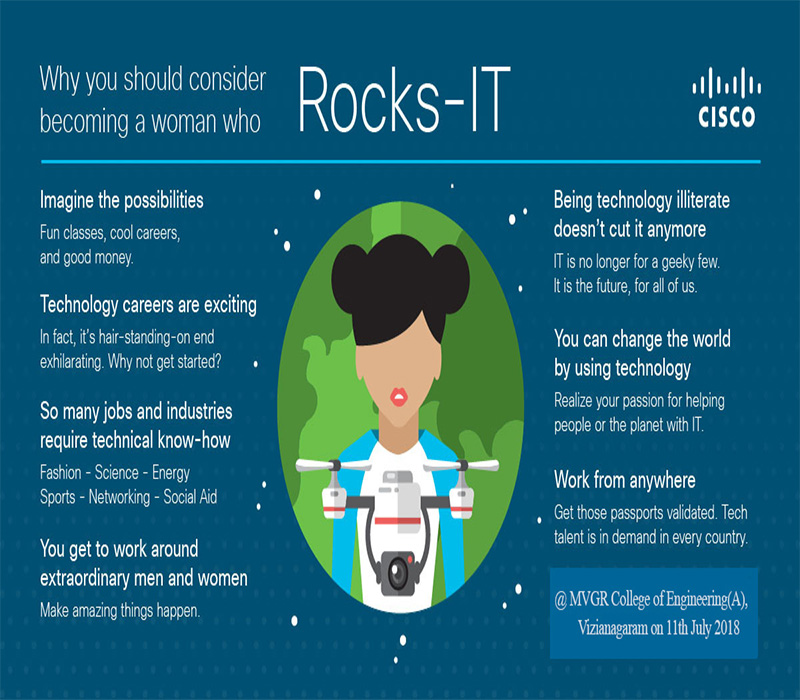 Information about the Event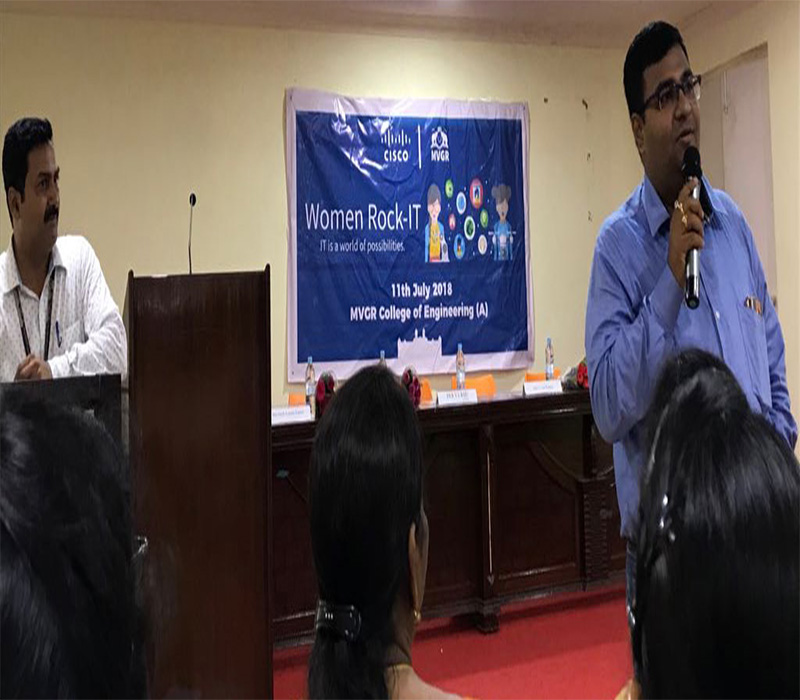 Mr. Subhajit Jagadev, Head, CISCO Academy Support Center Addressing Students