On the 26th November, MVGR College of Engineering held its First Graduation Ceremony, celebrating the accomplishments of 54 M.Tech. Grandaunds and 113 MBA Grandaunds. Ms. Pusapati Adithi Gajapathi Raju, member of MANSAS Trust Board, has declared the Graduation Day Open.
Dr.K.V.L Raju, Principal, has stated that after two decades of its journey the current strength of the faculty has reached to 270 with 80 of them having Doctoral Degrees. He happily mentioned that the students of MVGR have brought laurels by bagging 16 University Gold Medals till to date. He stated that Autonomy status has given the Institution the scope for redesigning the rubrics for the assessment along with the introduction of MOOCS and practice based learning. 
On this occasion, Dr.D.R.K. Raju, Correspondent, MANSAS, has mentioned the outstanding contributions of Maharajas of Vizianagaram Kingdom to education since pre-independence period. He also appreciated that "MVGR College of Engineering (A) is one of the Institutions that reflect the vision of the founder". 
The chief guest of the function honourable Vice-Chancellor, JNTUK, Prof.V.S.S.Kumar, in his address said that the institution is one of the earliest affiliated colleges of JNTU and has certainly been one of our crown jewels among affiliated college to JNTU, Kakinada. It would certainly stand out as a college that has always been an early adapter to changing landscape of education administration and innovative practices and has been a guiding player for other younger institutes to follow and replicate".  He laid on stress on the increasing quality requirements of the industrial world.
On the occasion, students took a pledge reflecting their social responsibility and commitment towards transforming society.
news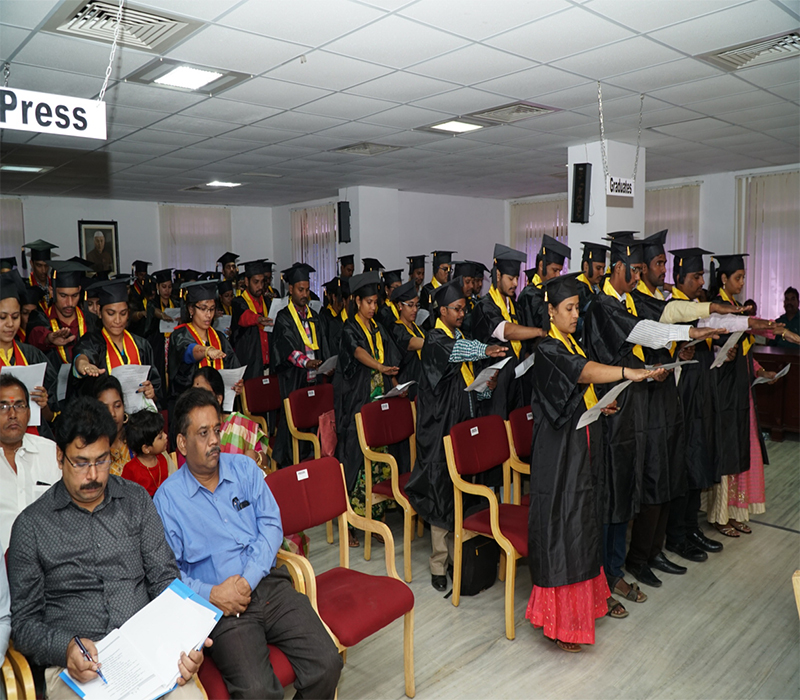 Students taking pledge for transforming society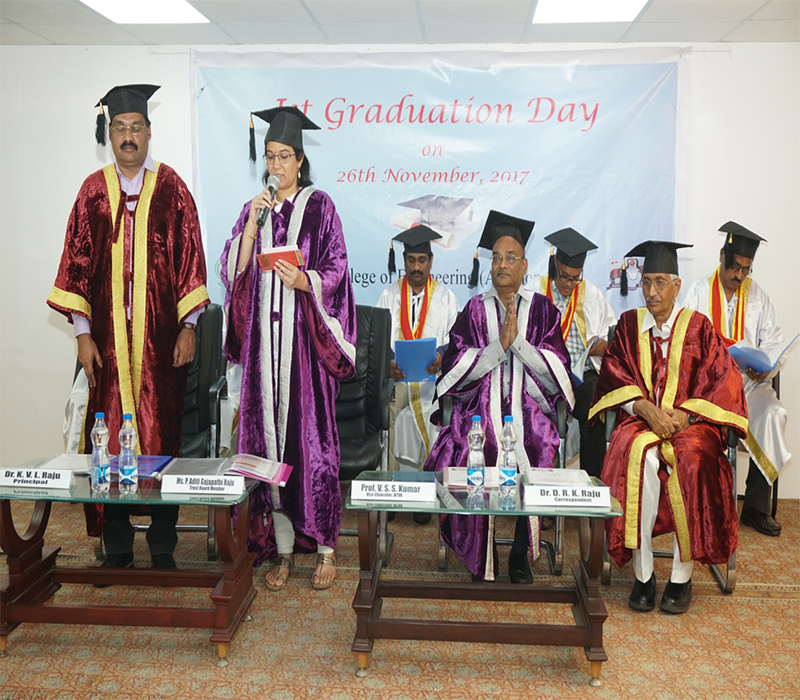 Ms. Pusapati Adithi Gajapathi Raju declaring the Graduation Day Open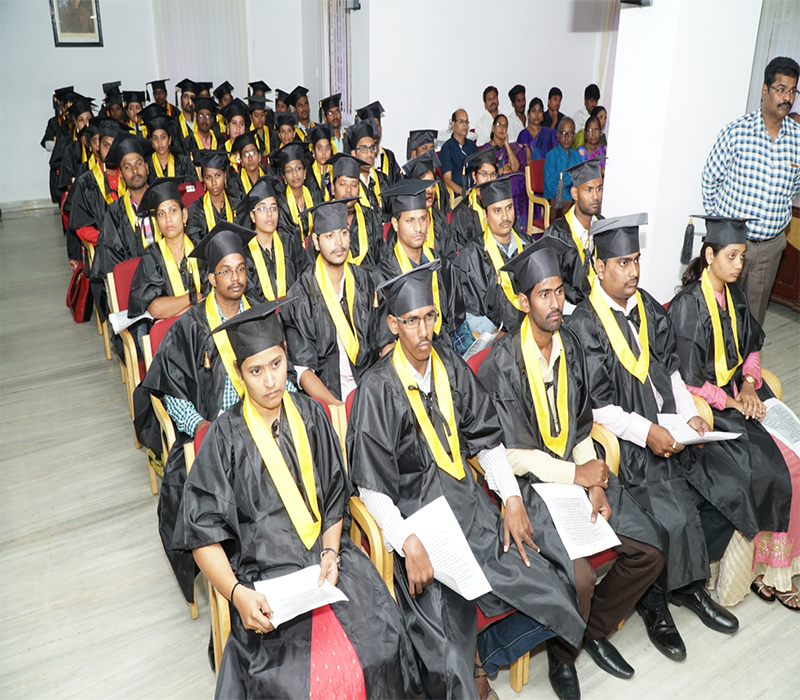 Students of M.Tech on the eve of First Graduation Ceremony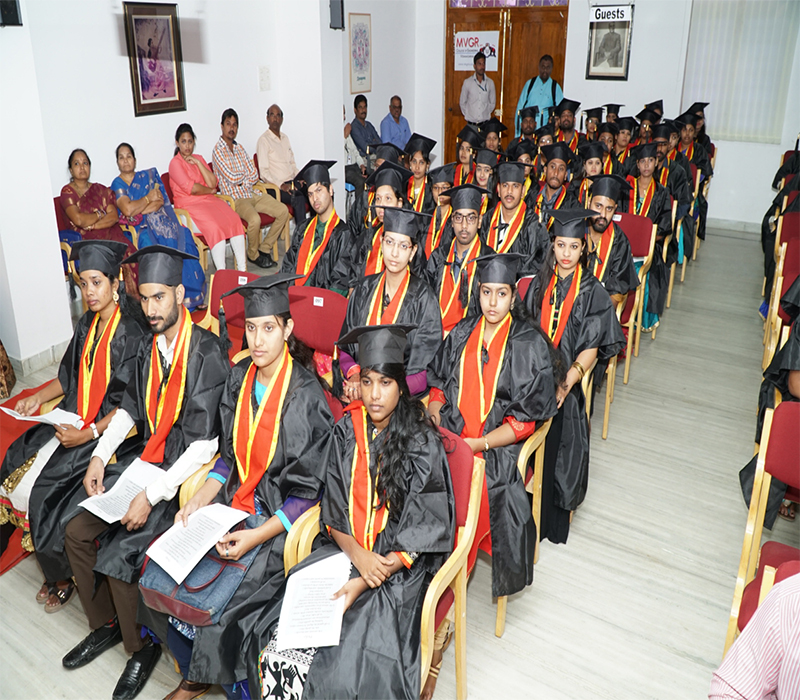 Students of MBA on the eve of First Graduation Ceremony