MVGR college of Engineering is organizing a FIVE day work shop on" Enabling Entrepreneurial Skill set" from today on. This workshopis being organized with collaboration of Metamorphosis. During this FIVE day program studentsof MVGR will gain an awareness on various business methods by gaining knowledge on using social media,having knowledge on competitor analysis,understanding on legal entities, methods for generating funds to start business ventures, and understandingcustomer tastes and preferences etc.,.more than 100students from the college have enrolled their names for the workshop.
During inauguration session of this workshop, Sri.Runbir Gupta,ex-Vice President, Consulting CGI, has occupied the dais as Chief guest. Along with chief guest Sri Balaji Durga,Chartered Accountant,Sri Pavan Allena,CEO , Metaporphosis, Ms. Sirisha, COO,Metamorphosis, Dr. KVL Raju, MVGR college Principal,Dr.YMCSekhar, Vice Principal, Dr. M. Sunil Prakash ,Dean Training and placements, Mr. MWBhanu, Convenor, EDC—cell, MVGR college have participated.
During this event Chief guest addressed the student participants,and explained the various opportunities which they have to becomean entrepreneur. He also advised the students to upgrade and understand the leverage of technology for successful entrepreneur.He brought awareness on idea generation for a successful business plan.Through this he wished all the students to be successful in their careers, and through expected social and nations development.
news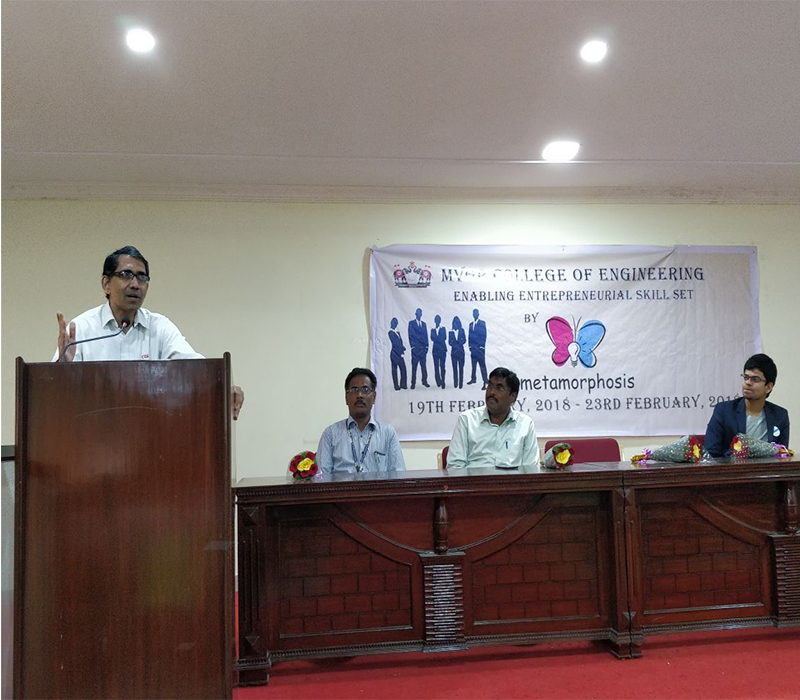 Chief guest Sri.Runbir Gupta,ex-Vice President, Consulting CGI addressing the students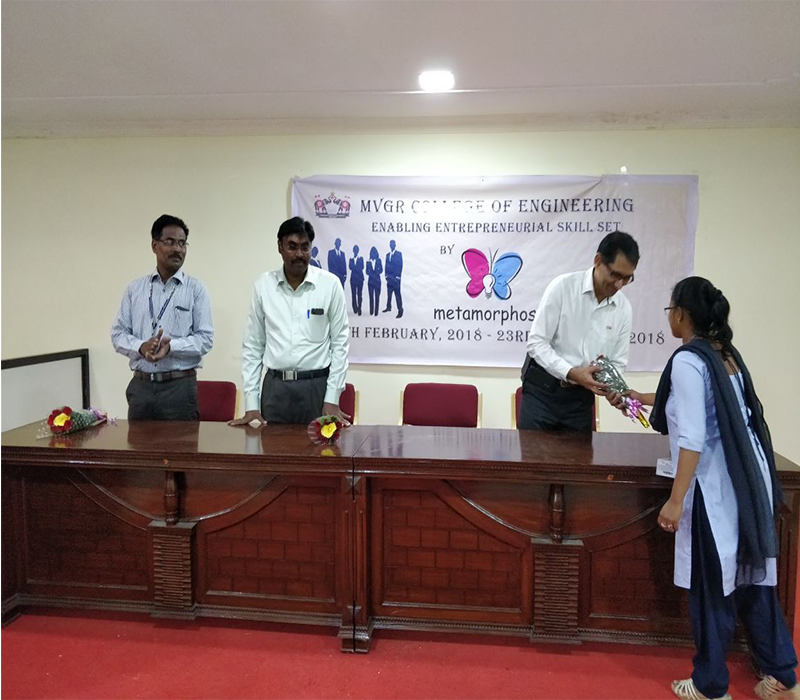 A Five Day Workshop on Enabling Entrepreneurial Skill Set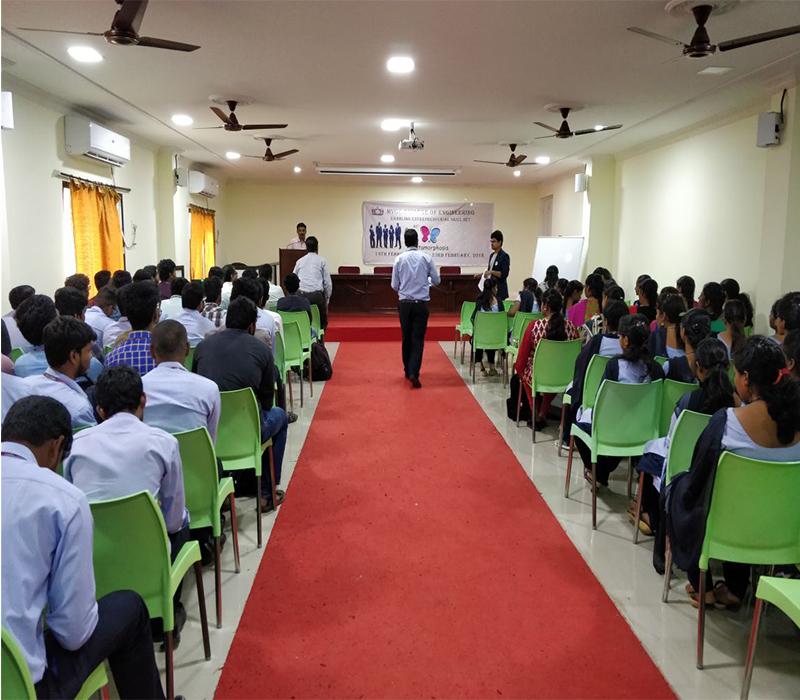 A Five Day Workshop on Enabling Entrepreneurial Skill Set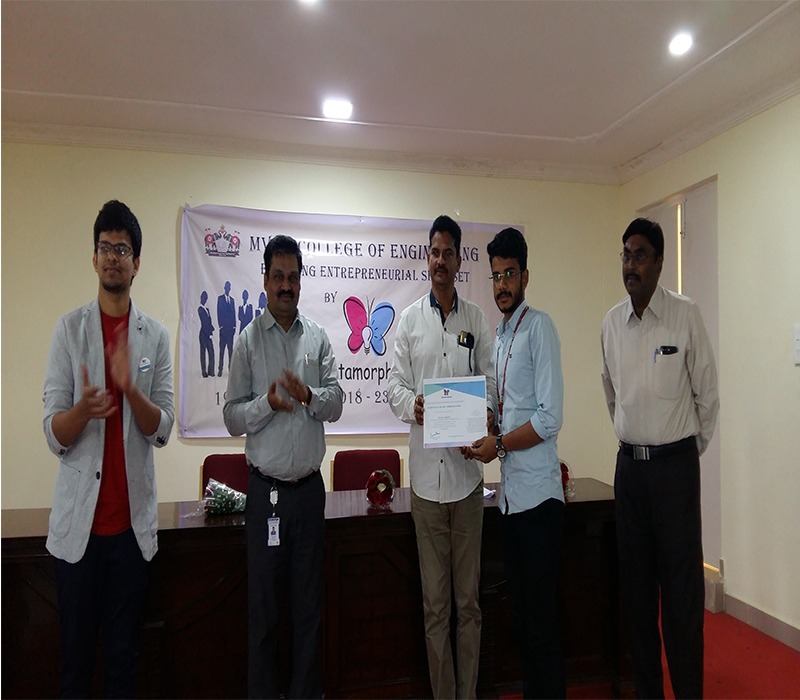 A Five Day Workshop on Enabling Entrepreneurial Skill Set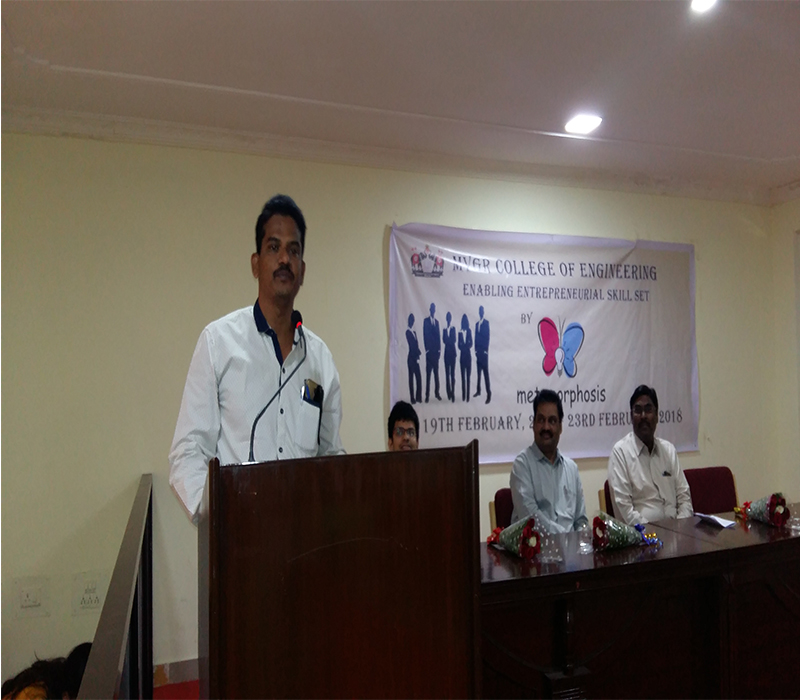 A Five Day Workshop on Enabling Entrepreneurial Skill Set