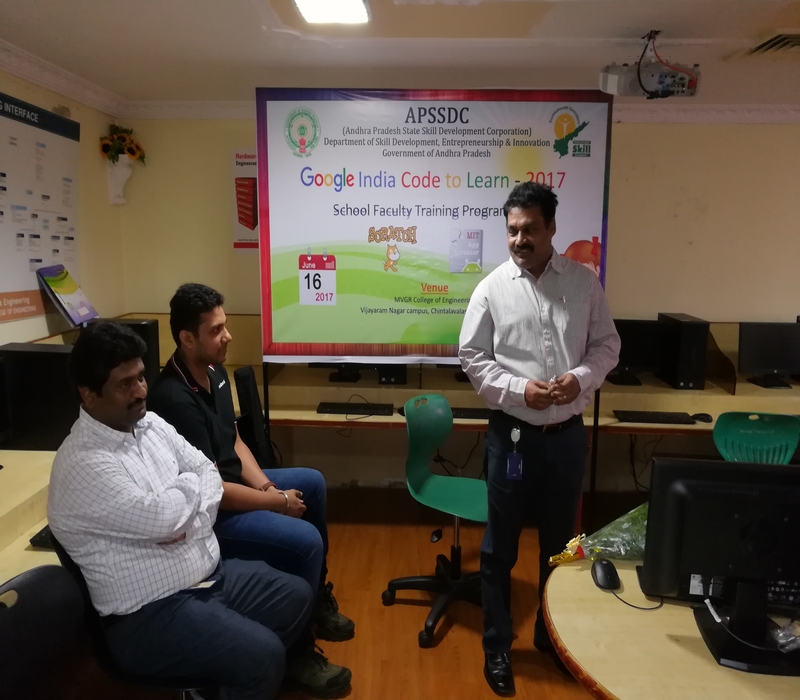 Google India Code To Learn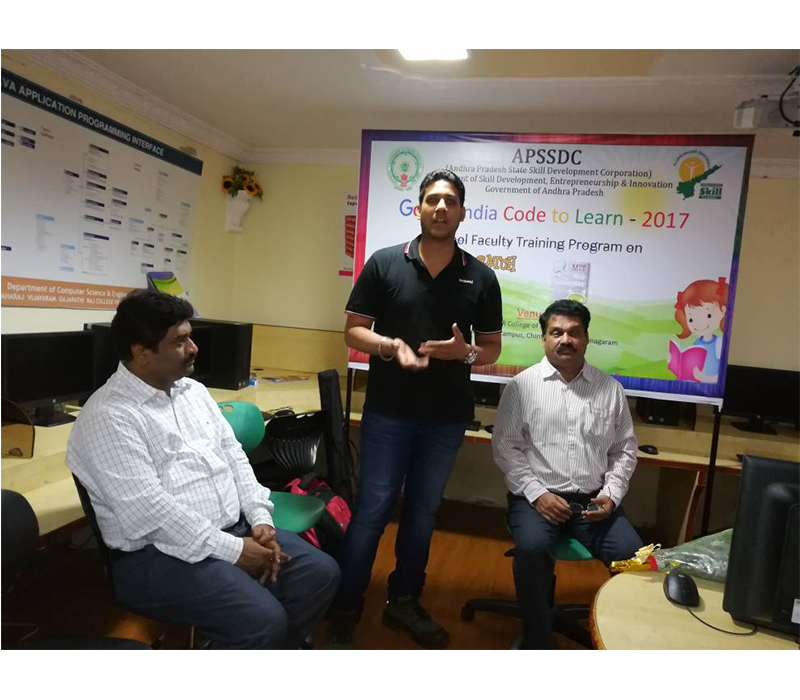 Google India Code To Learn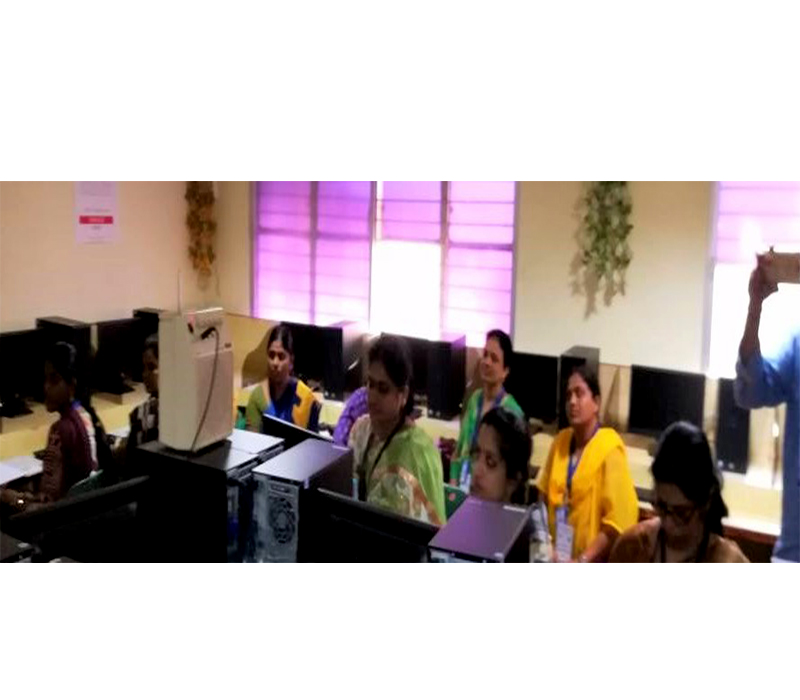 Google India Code To Learn
Start Date

End Date

Location

MVGR College of Enegineering(A)

Links

Brochures

Event Fees
---
MVGR College of Engineering  has conducted  " GOOGLE CODE 2 LEARN - 2017" on 16/06/2017.  A initiative from GOOGLE & APSSDC for Vizianagaram Dist local schools.
MVGR college of Engineering and GOOGLE with APSSDC is committed towards building a strong foundation for computer Science amongst the school students in our district.Around 53 teachers from 40 schools have attended the training prog conducted at MVGR college of engineering.
Dr.KVL Raju  said , such programs will exposing the teachers of various schools  to contemporary coding techniques that are fun and friendly using google tools.So every teacher who attended the program can train their students and encourage them to develop storyboards ,games,animations and Apps without having to write a single line of code.
Mr.Siddarath Agarwal from GOOGLE was the mentor for the prog.
Mr.Sunil Prakash Dean Training and Placements and Officals of APSSDC mentors were also present .