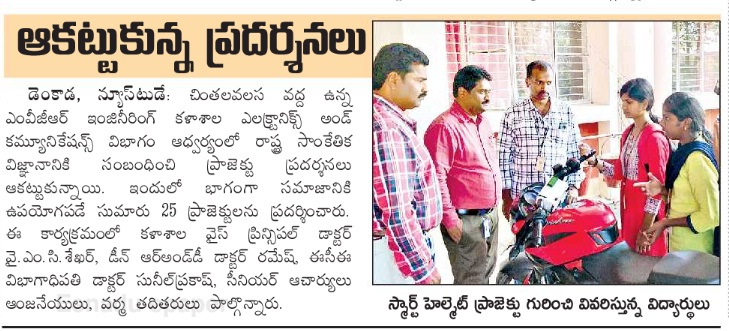 Press Clipping of Project Exhibition-Eenadu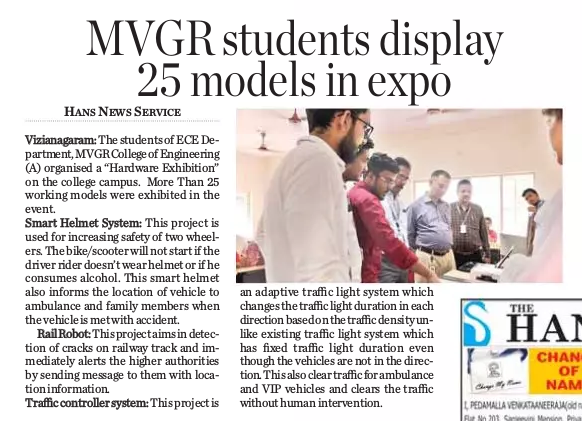 Press Clipping of Project Exhibition-Hans India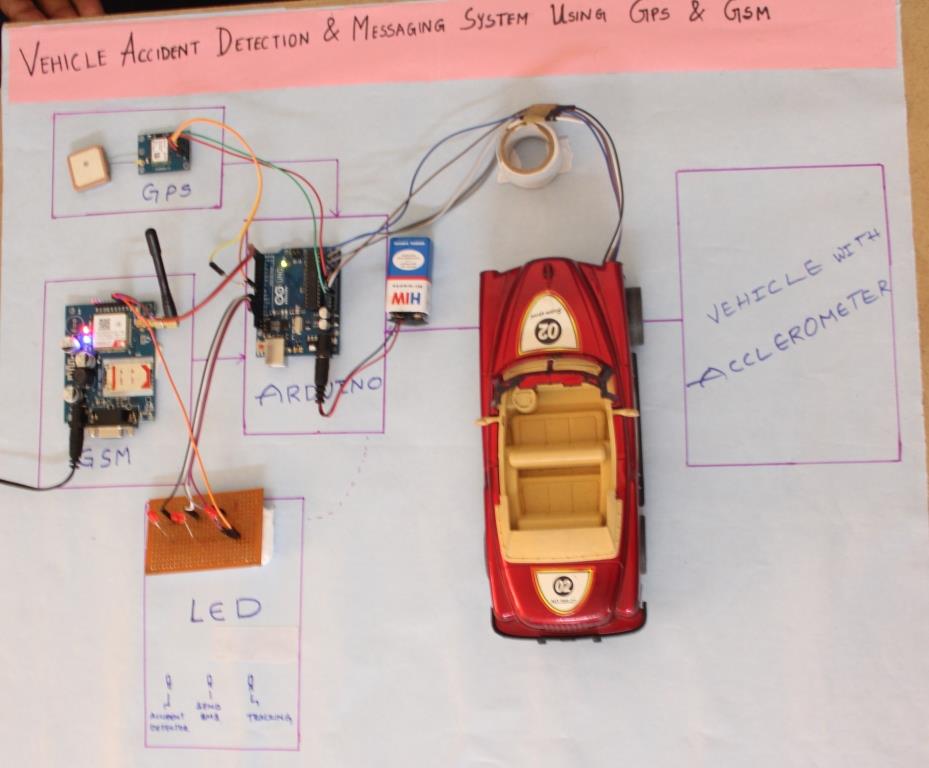 Vehicle Accident Detection System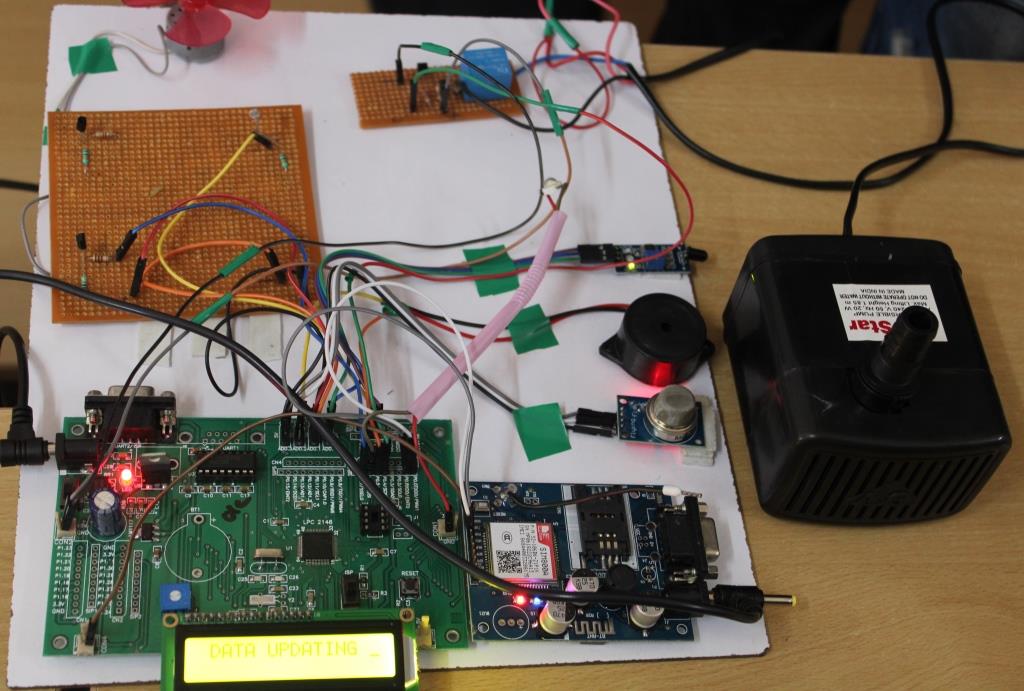 IOT based water auditing system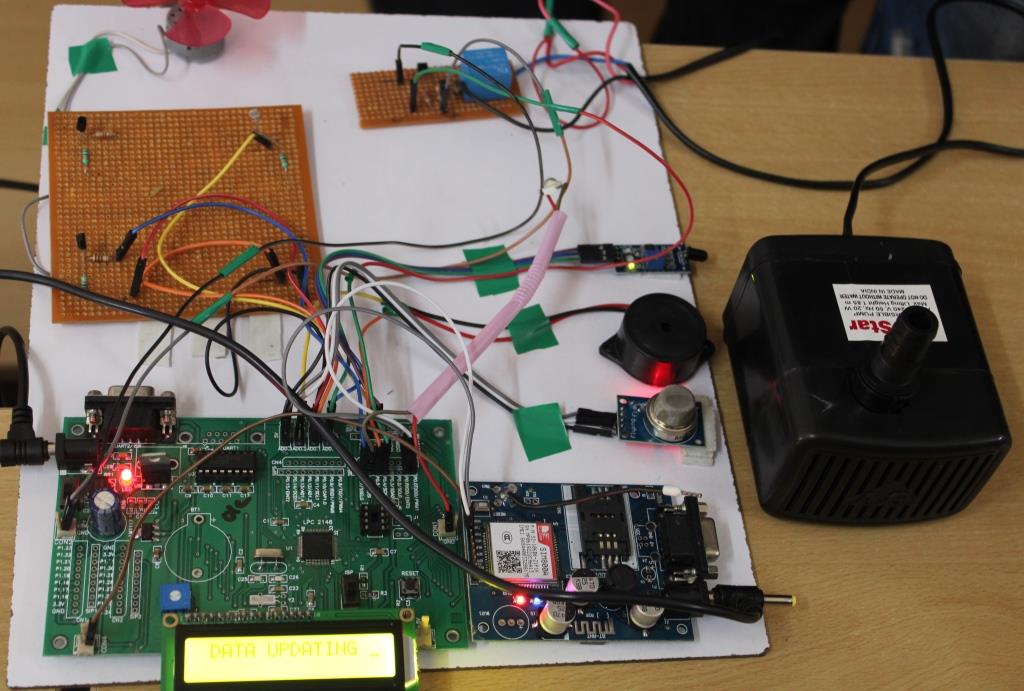 Density based Traffic Controller System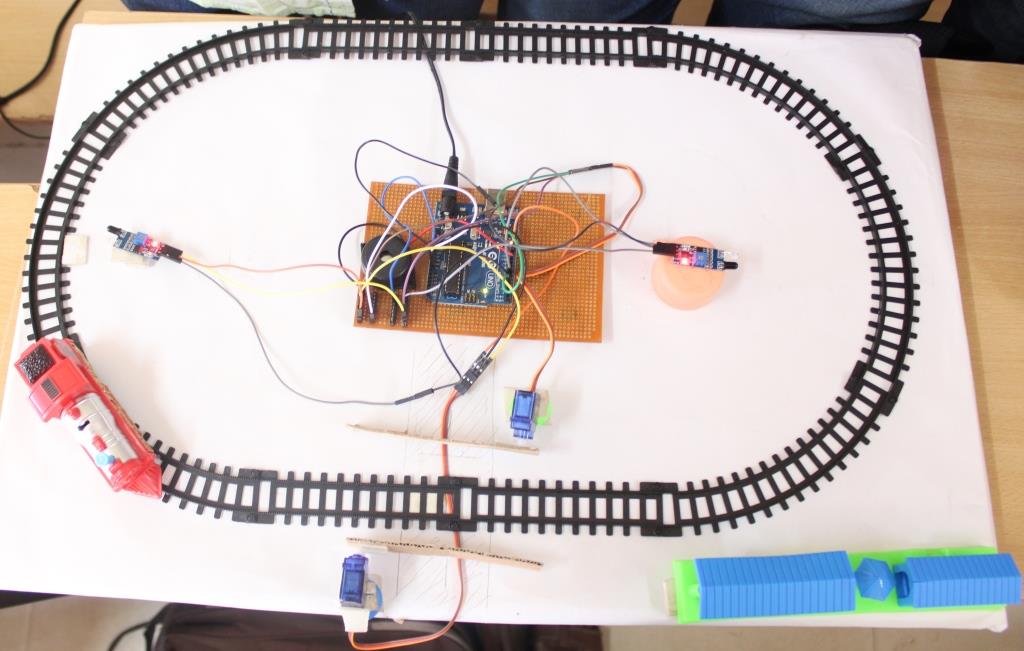 Rail Track Inspection using Rail Robot
SMART Trolley
Start Date

End Date

Location

Dept. of ECE

Links

Brochures

Event Fees
---
Students of ECE Department, MVGR College of Engineering (A) organized "Hardware Exhibition" in the College Campus. Students designed various electronic projects which are useful for the society and industry. More Than 25 Working models were exhibited in the event.
Some of the significant Projects exhibited are:
Rail Track Inspection using Rail Robot: This Project aims in detection of cracks on the railway track and immediately alerts the higher authorities by sending the message to them with location information. This Rail robot also cleans the dry, wet and solid wastes on the track.
Density based Traffic Controller System: This project is an adaptive traffic light system which changes the traffic light duration in each direction based on the traffic density unlike existing traffic light system which has fixed traffic light duration even though the vehicles are not in the direction. This also clear traffic for ambulance and VIP vehicles and clears the traffic without human intervention.

Other projects which draw the attention are
 Smart Parking System
 IOT based water auditing system
 Automatic Accident Alert System
 SMART Trolley etc.
Dr. YMC Sekhar, Vice Principal, Dr. R Ramesh, Dean R & D, Dr. M Sunil Prakash, HOD ECE and Staff of the Department appreciated the students for their efforts.