MVGR College of Engineering (A) in collaboration with BARC conducted an outreach program entitled Atomic Energy for National Development at MVGR college of Engineering on 12.12.18. Program comprised of a seminar and an exhibition focusing on creating awareness on Nuclear Technologies. Students from several schools and farmers have taken part in the exhibition. Shri. D Venkateswarlu, Regional director, BARC, Vizag was the chief guest for the inaugural session. Ms. Aditi Gajapathi Raju was the guest of honour. Dr.K.V.L.Raju, Correspondent MANSAS and Principal, MVGR College of Engineering presided over the function. Shri R K Singh, Head Media Relations and Public Awareness and Dr.R.Ramesh, Dean (R&D) MVGR College of Engineering convened the program. Shri Venkateswarlu expressed the importance of development of power sector in the growth of the country and especially the contribution of the nuclear power sector in national development. Ms.Aditi Gajapathi Raju pointed out that the seminar and exhibition sessions will be a very valuable exposure to the public at large in addressing the misconceptions of the public with regard to nuclear power.
As part of the program, lectures were delivered by senior scientists from BARC and Nuclear Power Corporation of India ltd. (NPCIL). Shri .P. B. Shetti additional Chief Engineer, NPP at Kovvada, NPCIL spoke on Indian nuclear programmes and pre-project activities for establishment of a nuclear power plant . Shri. R.K.Singh, Head- Media Relations, BARC-Mumbai focussed on various fields of nuclear energy and development, emphasizing on the career opportunities in nuclear technologies available for the current students. Dr. Kuber Bhainsa, Scientific Officer gave an insight into topics like nuclear agriculture, food security, which results in improved soil condition leading to increased crop rate. He also stated that Municipal Sewage and Sludge could be easily hygienated using Radiation techniques leading to improved health. Dr Savitri, Head-ESL BARC, in her session spoke about the environmental monitoring of sites.
The event was well received by the farmers from neighbouring villages and students both from school and college levels. The exhibition showcased several technologies developed by BARC and NPCIL as well as interventions in the field of agriculture and waste management being developed by BARC. Several varieties of seeds, grains and pulses developed through irradiation technology were presented in the exhibition. these produce substantial increase in yield as well as resistance to pests and degradation. The event was organised by the students and staff of MVGR college.
news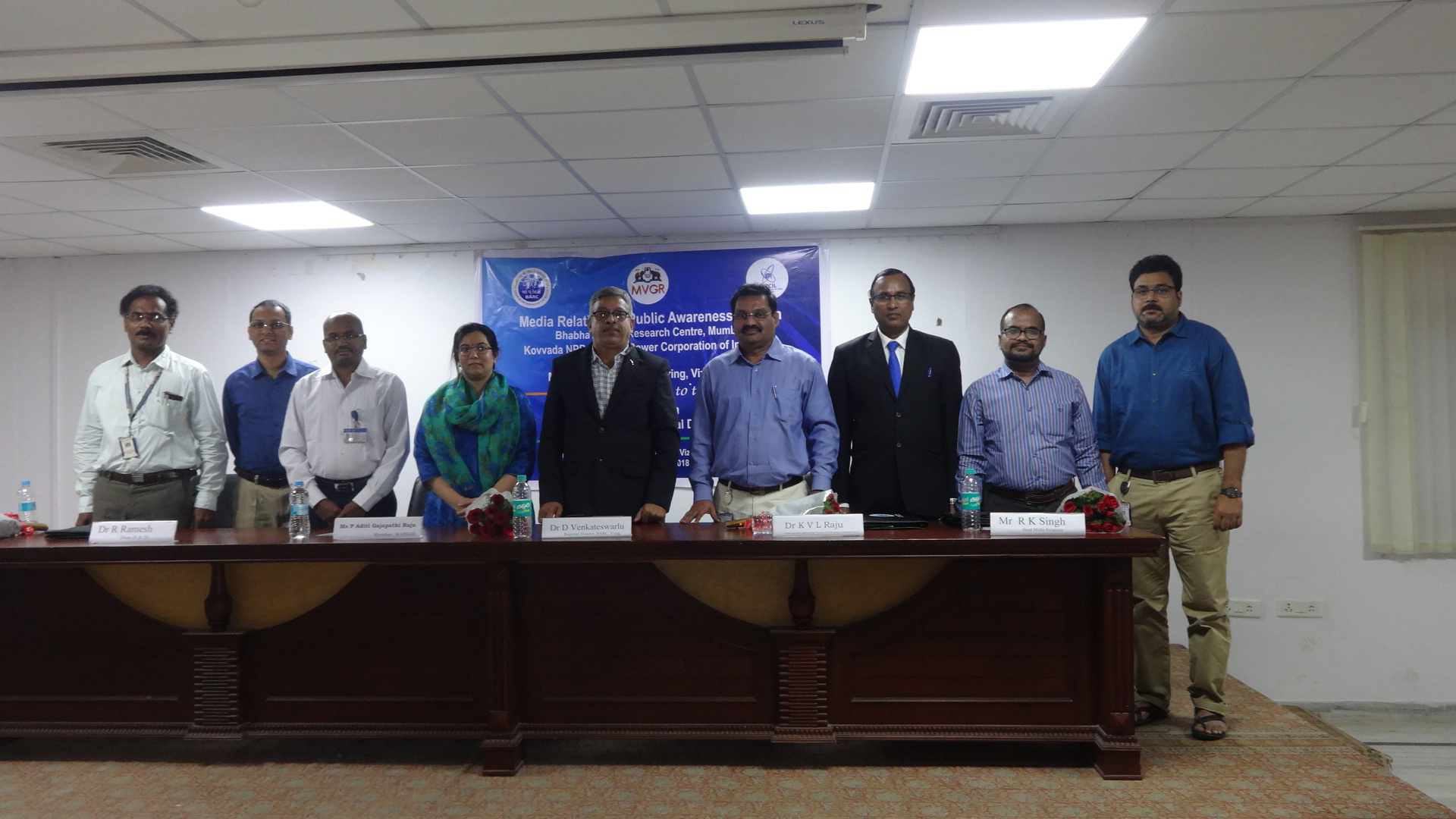 Dr KUBER BHAINSA, SCIENTIST-F, BARC along with MVGR Administration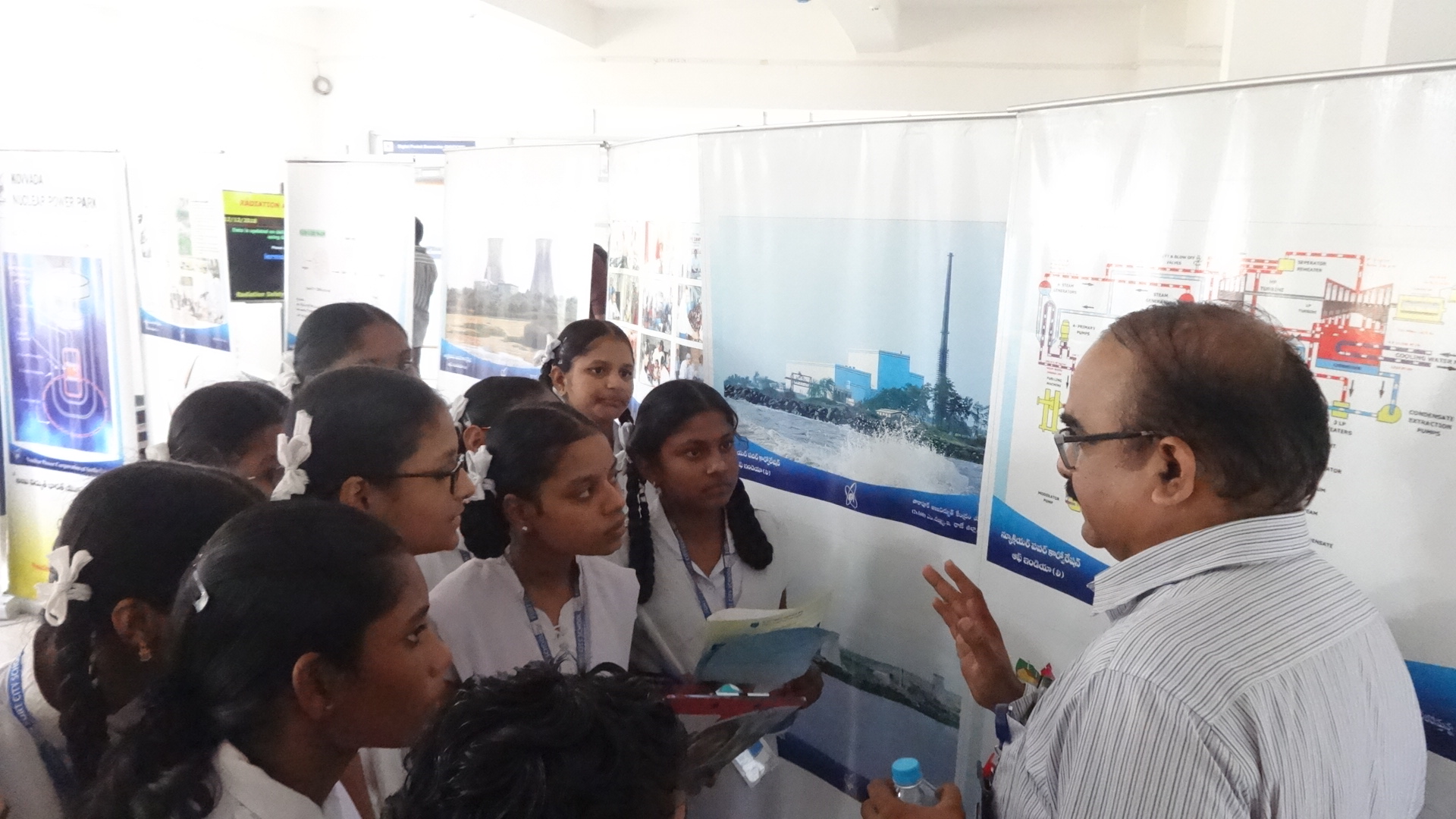 Demonstration by Scientist to students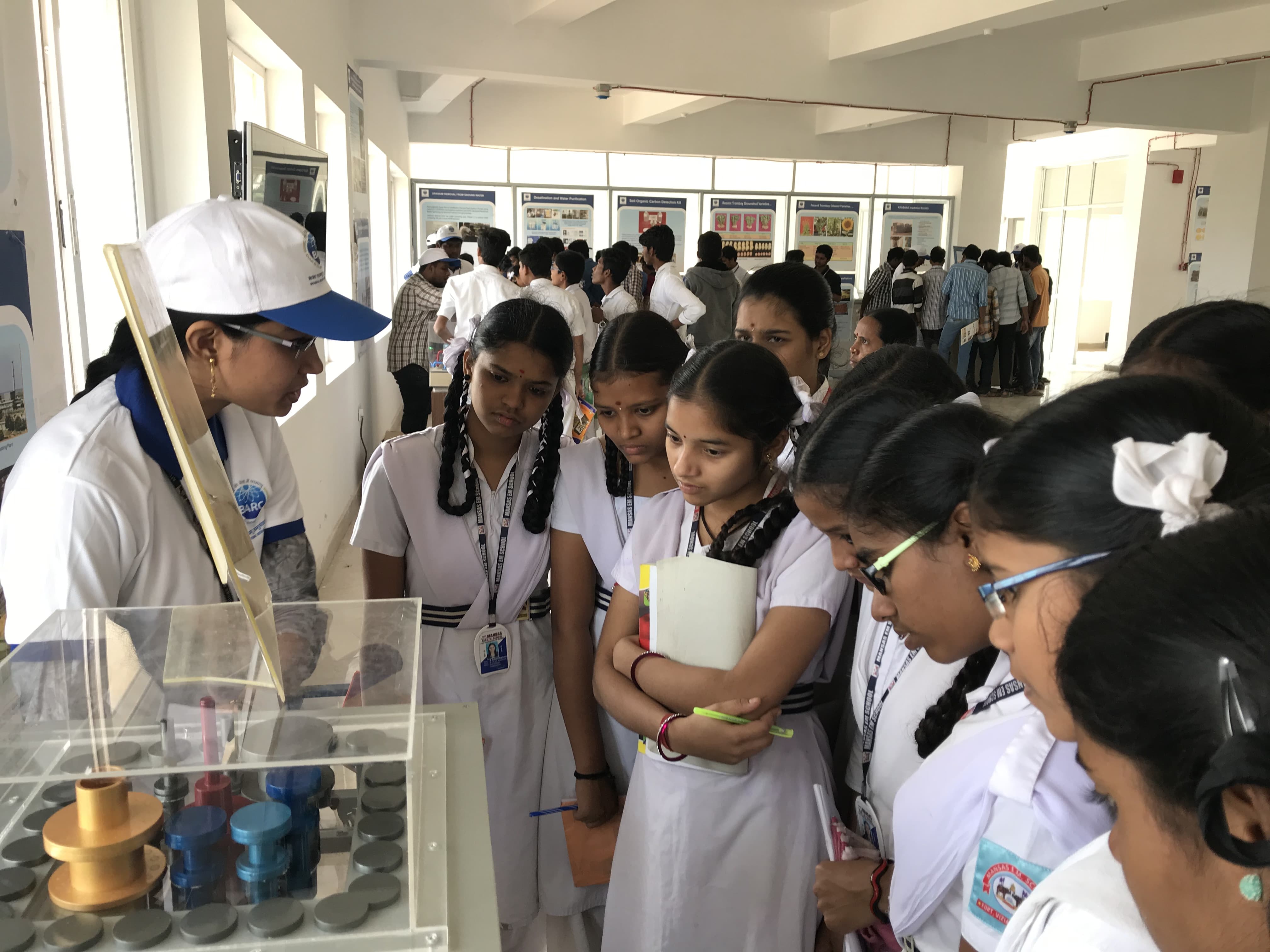 Demonstration by Student Volunteers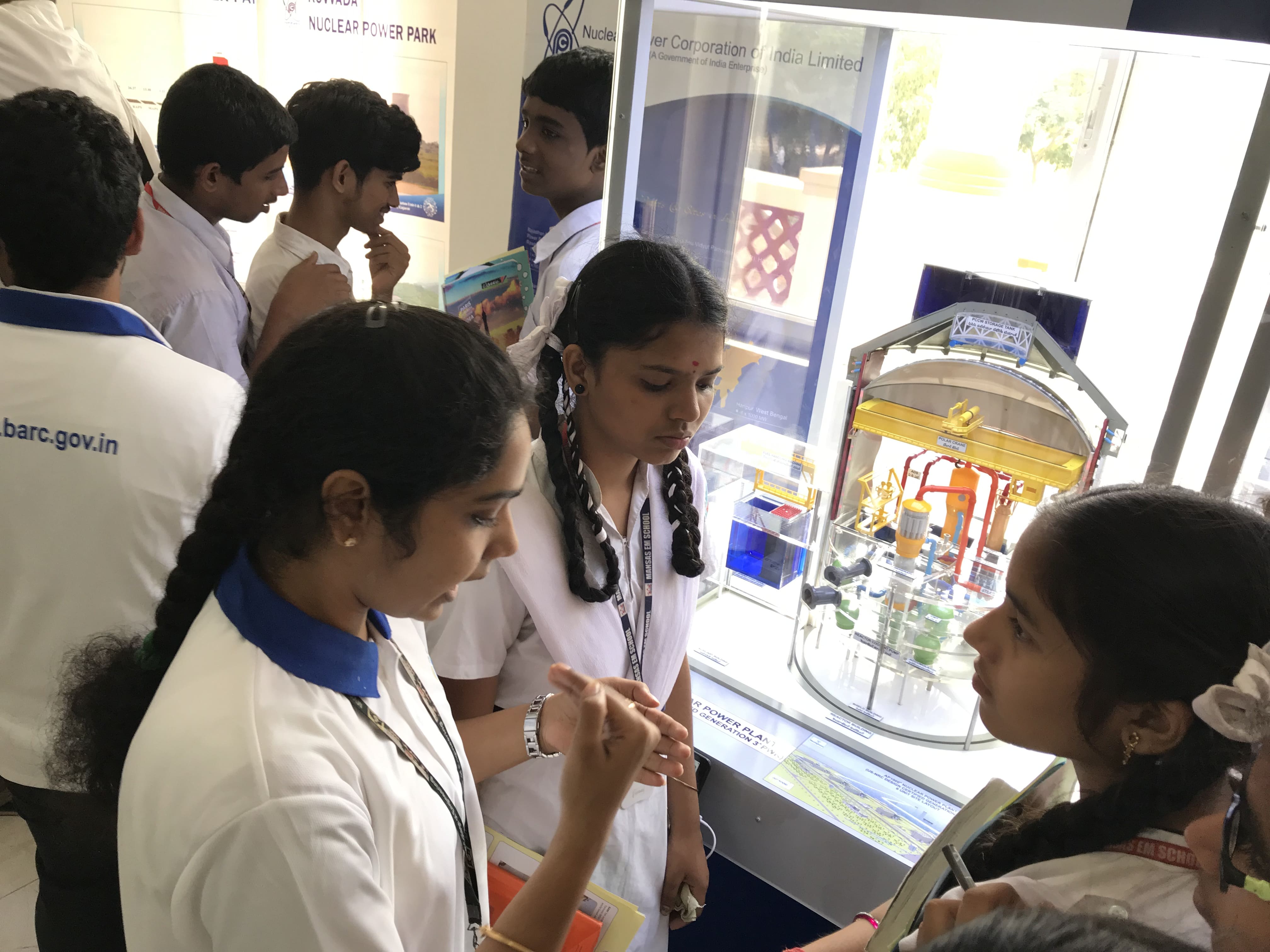 Demonstration by Student Volunteers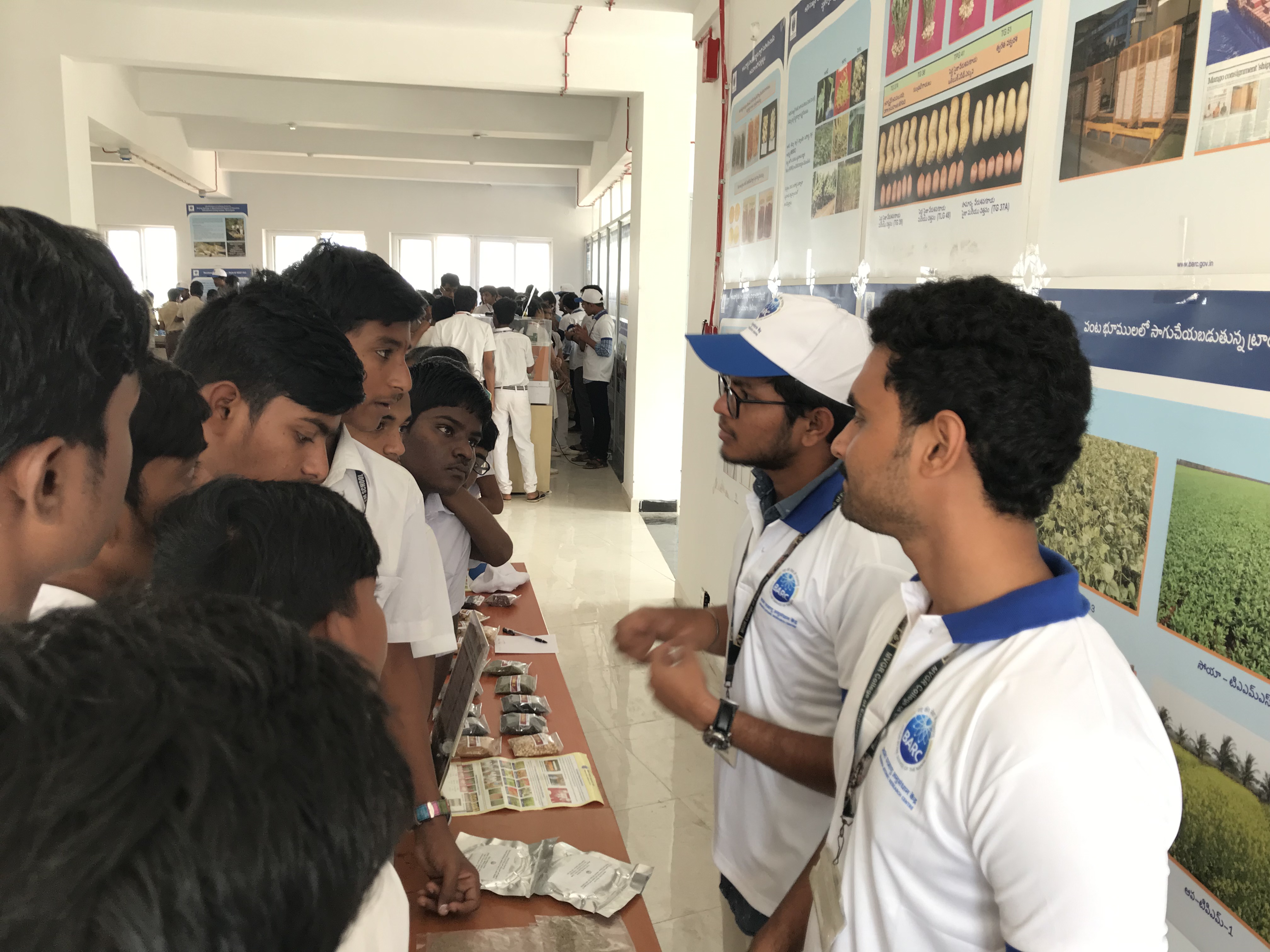 Demonstration by Student Volunteers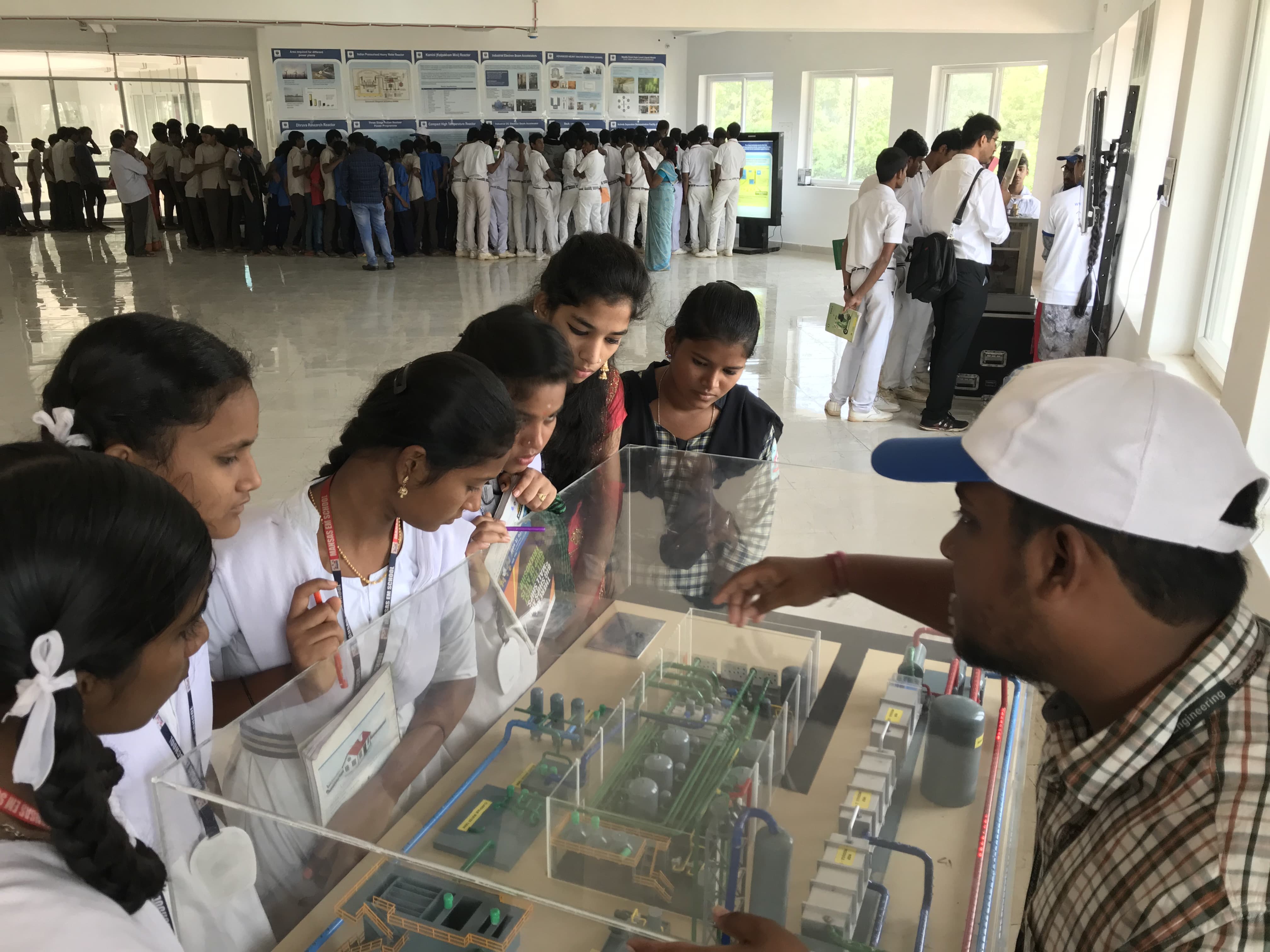 Demonstration by Student Volunteers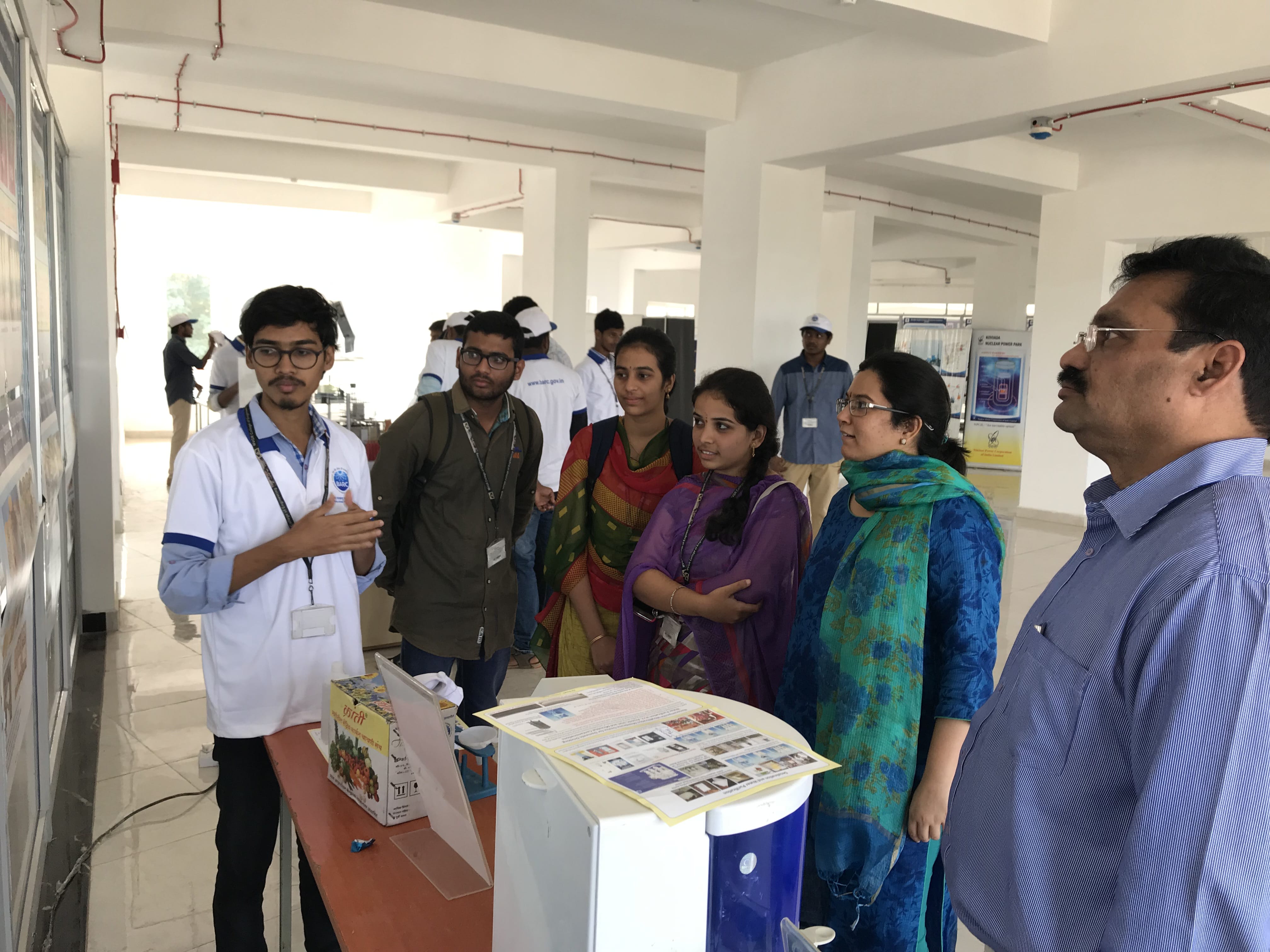 Ms. Aditi Gajapathi Raju & Dr. KVL Raju, listening to Students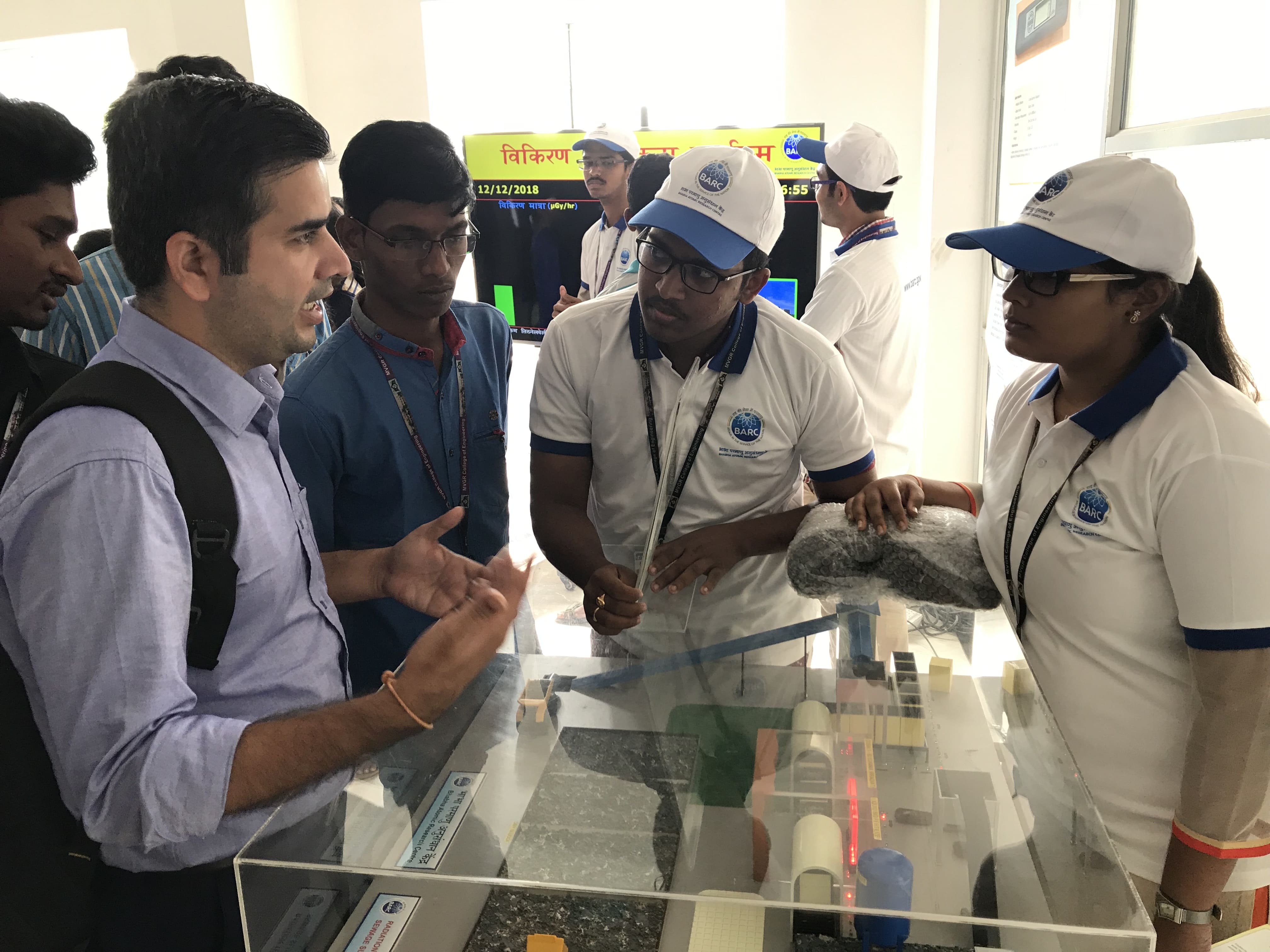 Demonstration by Scientists from BARC, Visakhapatnam