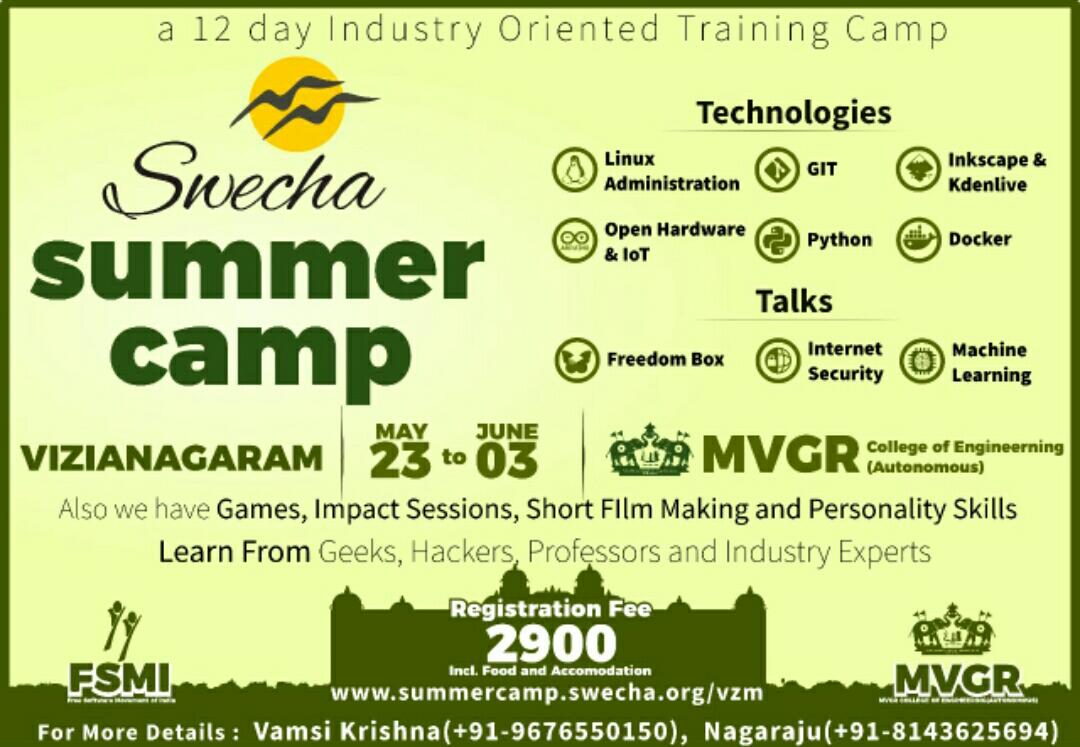 Start Date

End Date

Location

Dept. of CSE, MVGR College of Engineering

Links

link to camp

Brochures

Event Fees

Rs.2900
---
"mglug" is one of the active glugs in Indian FOSS communities like Swecha, FSMI. Our recent activities at our college are debates, discussions, coding challenges, FOSS discussions, project based sprint, idea sharing during events like Freedom Fest 2018, #pythON, Womens Day '18, IoT(braille phone) Electrothon, Designing etc.
These kind of events enabled the glugies to explore themselves in both technical and societal aspects. From last few years, summer has been Swecha season. We are happy to inform you that Swecha Summer Camp 2018 will be conducted at MVGR College of Engineering(A) during May 23rd to June 3rd of 2018.
Interested students are invited to participate by registering through the given link .