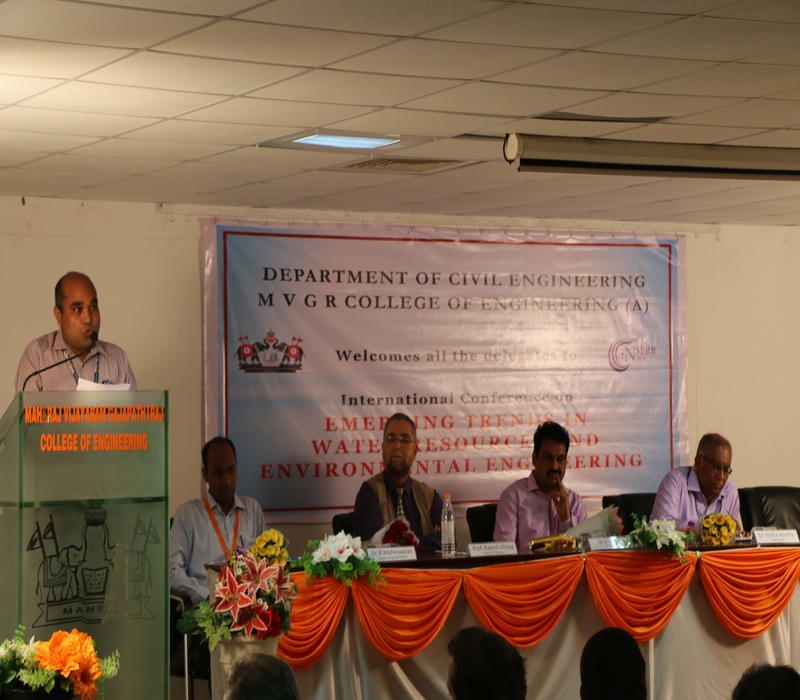 International Conference On Emerging Trends In Water Resources and Environmental Engineering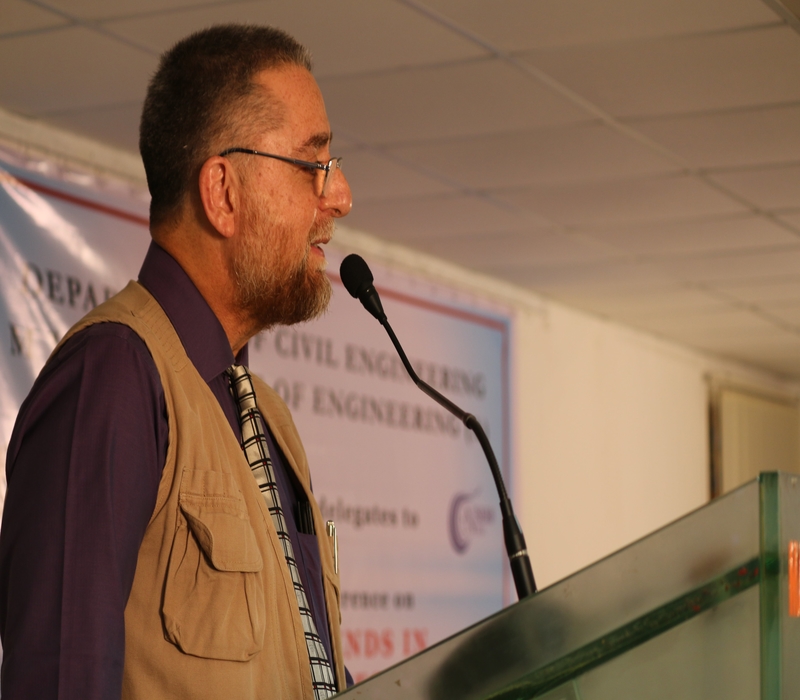 Prof. RAKESH KHOSA from IIT Delhi addresses the participants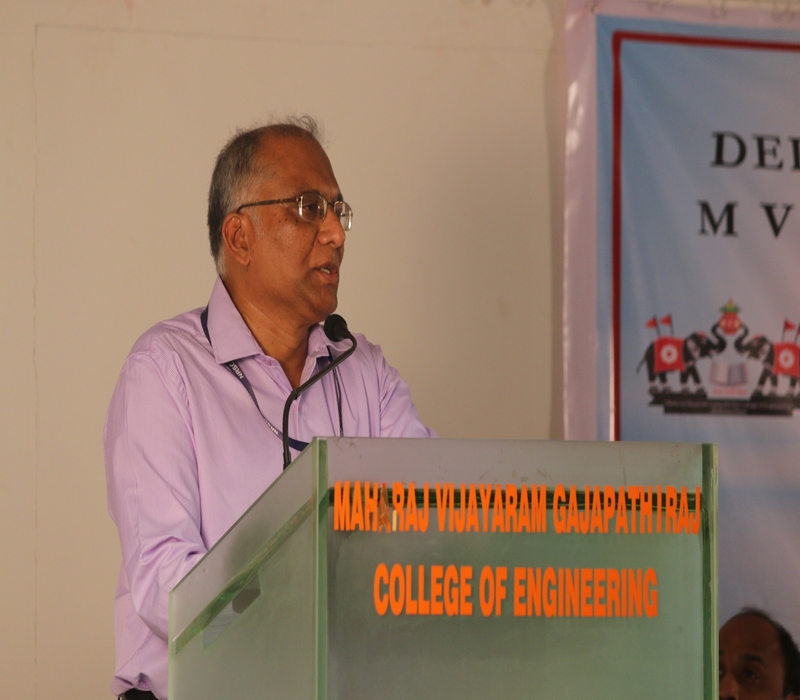 Dr. YVNK MURTHY, Director of National Remote Sensing Agency adresses the participants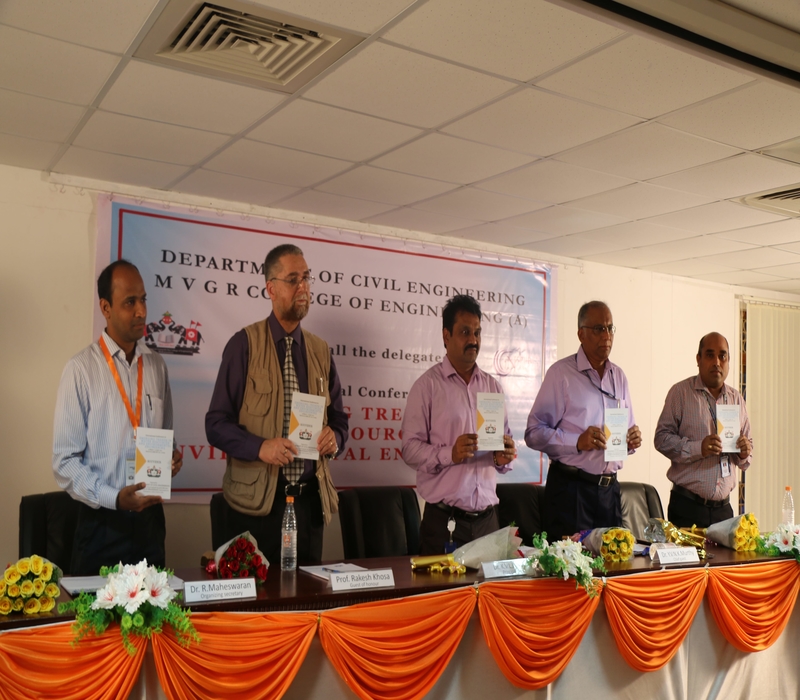 Keynote Speakers inaugurating the Conference Proceedings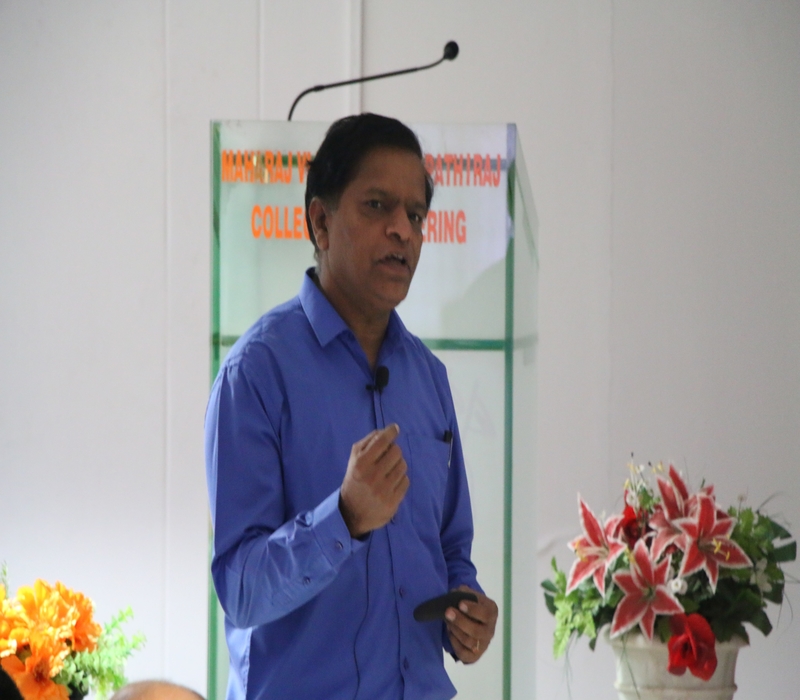 Prof. D NAGESH KUMAR from IISc Bengaluru addresses the Participants
Prof. NV UMA MAHESH from NIT Warangal address the participants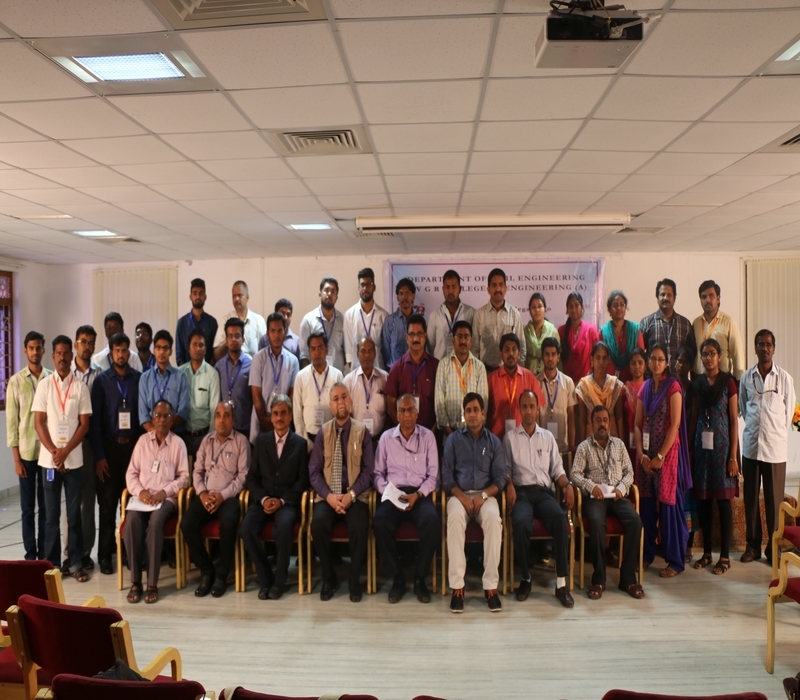 Participants in the International Conference
Start Date

End Date

Location

MVGR College of Engineering(A)

Links

Brochures

Event Fees
---
International COn Emerging Trends in Water Resources and Environmental Engineering organised by Civil Engineering Department from 30 MARCH - 01 APRIL.
The first International Conference in the college organized where 15 Keynote Speakers from IIT's, IISc, NIT's and Foreign Speakers from Singapore have addressed the participants during the 3 Day International Conference.
Around 110 delegates from Academia, Industry and Govt Organizations have participated in the conferece.
A photo exhibition was organized by National Remote Sensing Centre, Hyderabad at the event venue.