Awareness Program on International Yoga Day
(21st June 2018)
In view of the International Yoga Day, the MVGR-NSS Unit has successfully conducted "Yoga and Meditation Awareness Campaign" on 21-06-18 at 9.30 AM to 12.30 PM in the Seminar Hall, Civil Engineering Block, MVGR College of Engineering. The President of the function Dr. K.V.L.Raju, Principal, MVGRCOE has inspired the students by sharing his own experiences about the habit of Yoga and how this habit contributes to happiness and success of humanity. Moreover, he mentioned about the importance of Yoga Asanas, pranayama and other concentration techniques in Yoga. In addition to this, he quoted that practicing Yoga can improve memory power as well as a balance of clarity and tranquility of the mind also can be accomplished. It gives efficiency, rapidity, and energy to respond to the outer world. He also said that the effect of Yoga is not only on the inherent personality, but the outer look of the person also becomes more attractive, powerful and happy with the practice of Yoga.
The Chief Guest Sri Ch. Sri Krishna Guruji, Professor & Yoga Trainer from International Institute of Yoga Research & Training, YOGA CONSCIOUSNESS TRUST, Bheemili spoke about various methods of Yoga practices with live demonstration to the students. He trained all the students' participants with simple Yoga postures. He enlightened the participants by mentioning that Yoga is a Technique, Skill, and Art to develop human being in the path leading to perfection, happiness & state of wellbeing and also interacted with the students and gave nice inputs on the topic of "MIND MANAGEMENT". There were about 100 students participated in the International Yoga Day Celebrations.
Dr. B.Sarva Rao, NSSPO, concluded the session with vote of thanks by expressing deep sense of gratitude to the management of MVGR for supporting the NSS unit with all necessary requirements. He also expressed sincere thanks to the Chief Guest from Sri Ch. Sri Krishna Guruji, YOGA CONSCIOUSNESS TRUST, Bheemili for spending their valuable time to the institute and students to bring awareness on these vital topics. Moreover, he respectfully acknowledged the encouragement and guidance given by the MVGRCOE Management. Finally, he thanked all the staff and students for their active participation and successful completion of the program.
news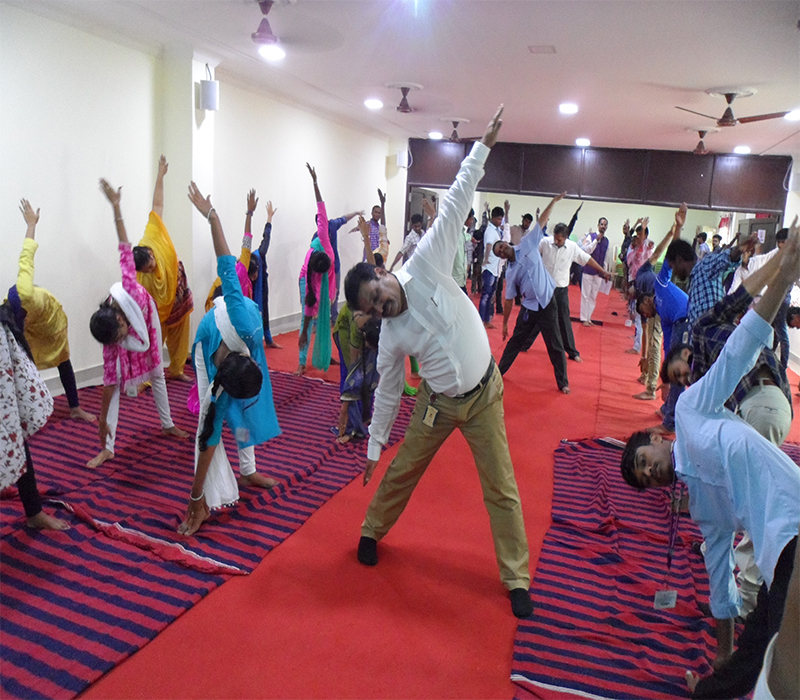 Principal Dr. KVL Raju along with students participating in the event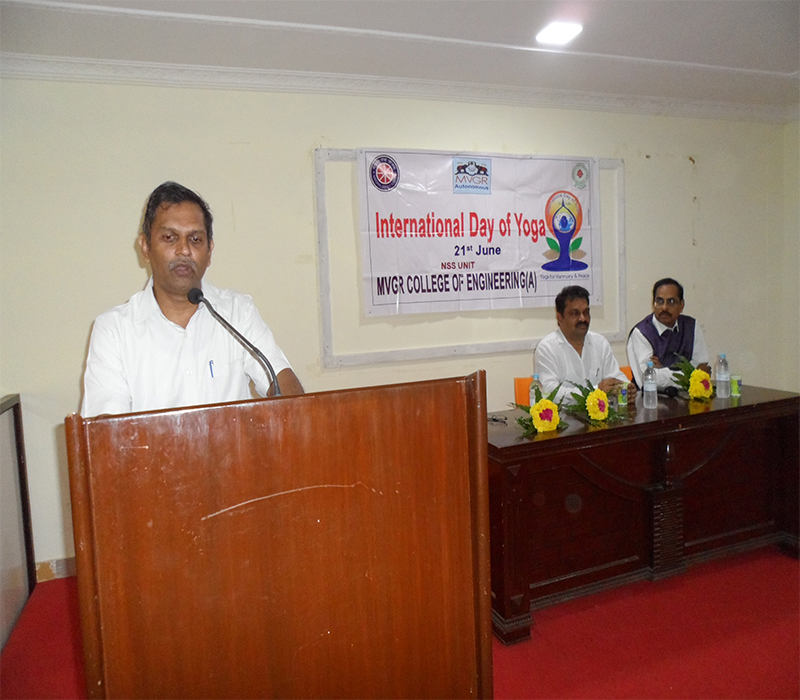 Address by Dr. P.Ravindranadh, Dean(SP)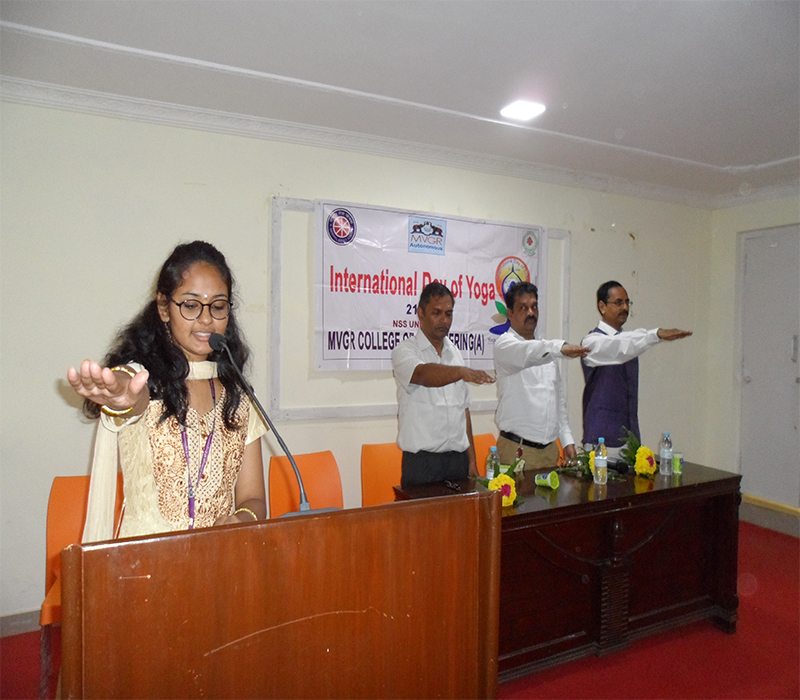 Oath by Administration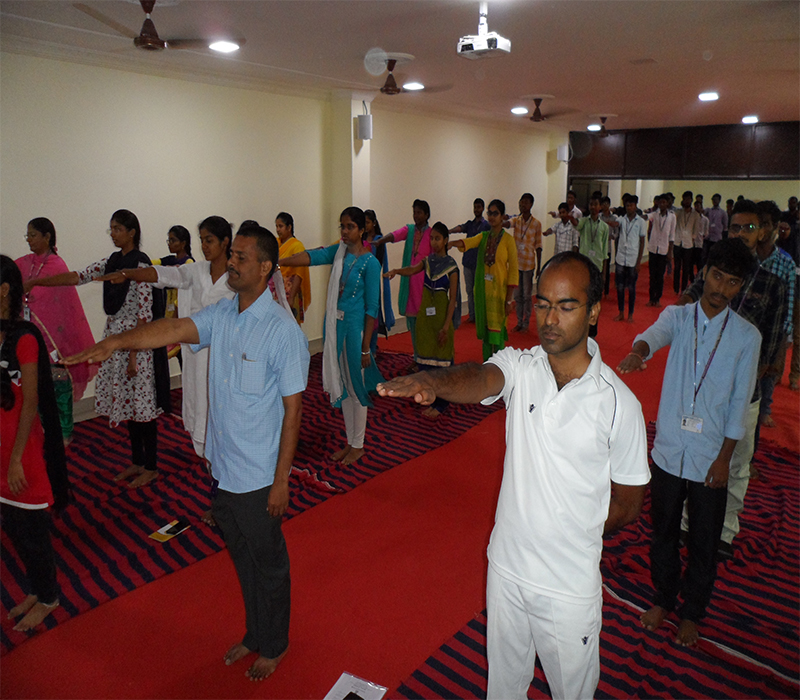 Participants Taking Oath