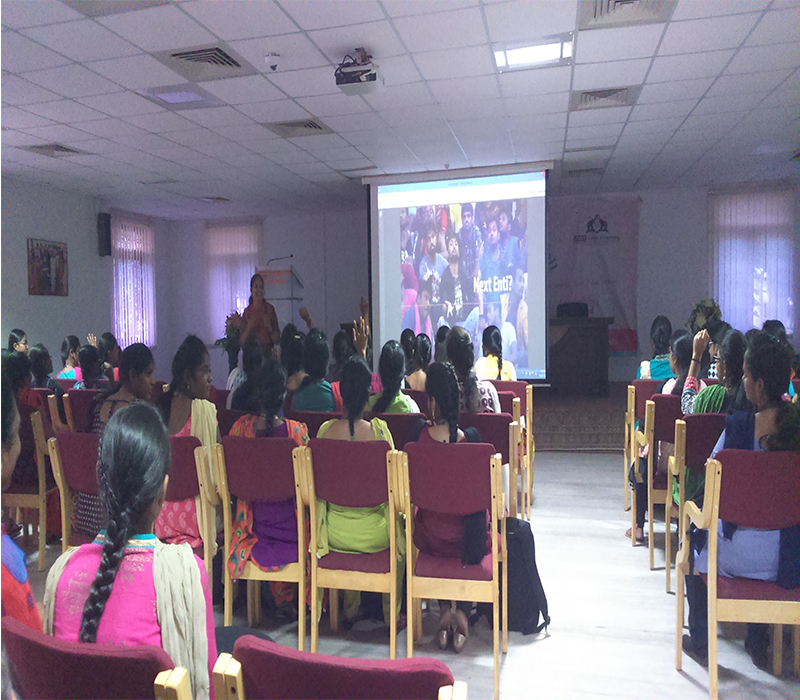 Ms.V.Usha Ramani, CEO of Gurujada Software Solutions, VZM, sharing experiences of being an entrpreneur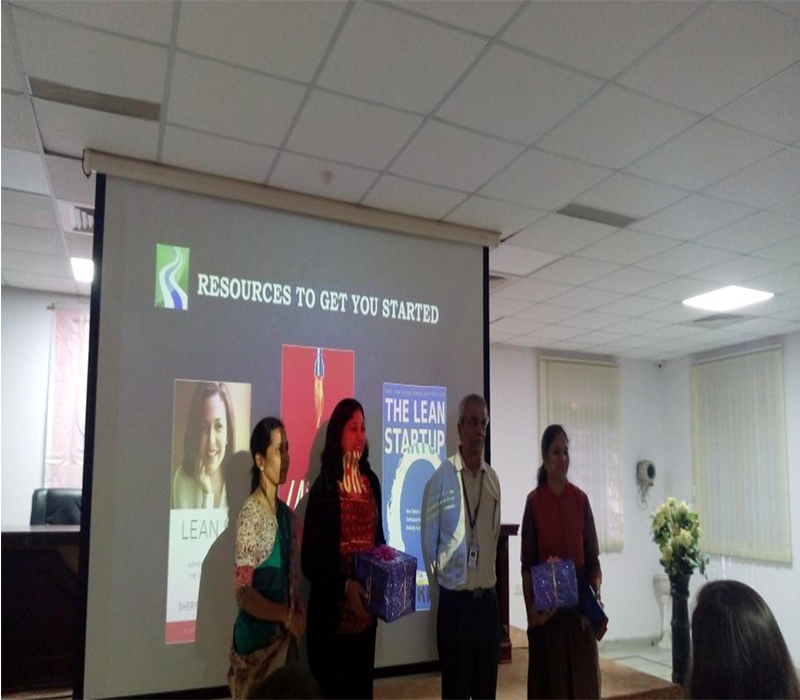 Felicitating the Speakers by Prof.D.J.J.Ramachandra Raju, Vice Principal(Admin)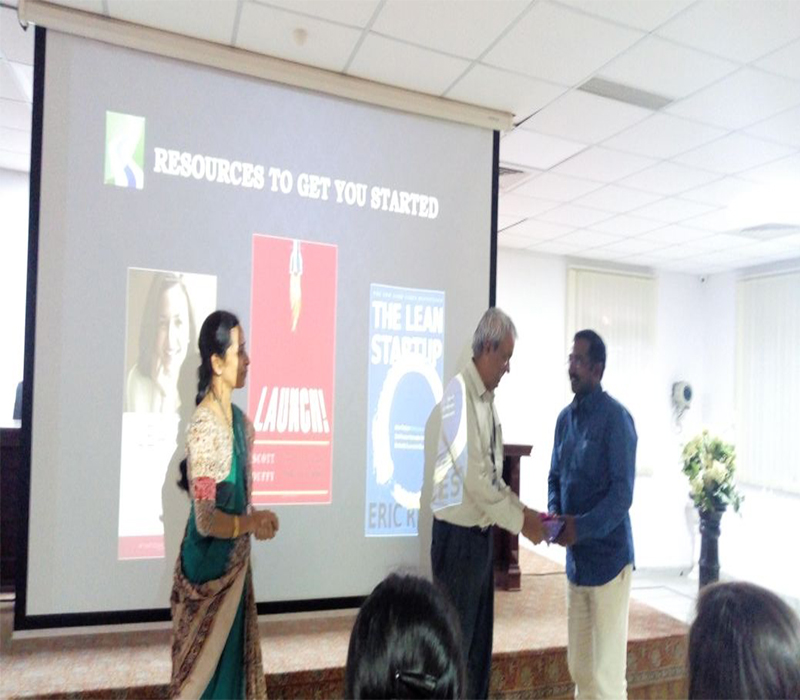 Felicitating Mr.Swarna Kumar, Director, India Operations, CareerWaze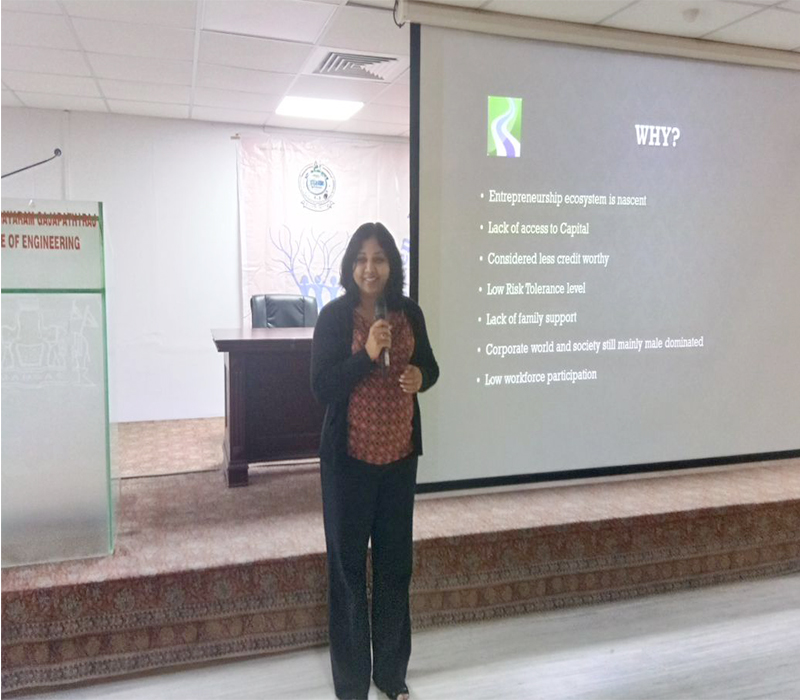 Ms.Vijayashree Suryadevara, Founder & CEO of CareerWaze Technologies, California,USA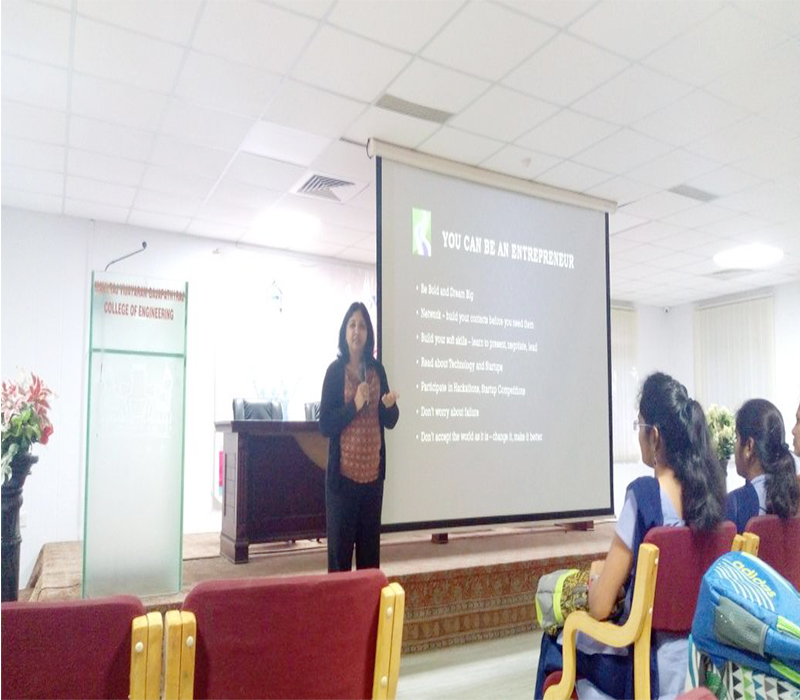 Ms.Vijayashree Suryadevara guiding to become an entrepreneur
Start Date

End Date

Location

MVGR COLLEGE OF ENGINEERING(A)

Links

Brochures

Event Fees
---
The women empowerment cell of MVGR organised an awareness programme on "IT Enabled Entrepreneurship" to motivate girl students in their pursuit of excellence.The main motto of the session was to make girl students understand the opportunities, challenges and experiences of women entrepreneurs to drive them to become entrepreneurs of the next generation.
Ms.V.Usha Ramani,CEO of Gurujada Software Solutions, VZM, an alumnus of MVGR addressed the students.She spoke about different verticals focusing on web development, finance management and agricultural sectors.Being a passionate technology entrepreneur she emphasized the need of being skillful, planned and the need of having clarity of thought to explore the new opportunities and be successful. Ms.Vijayashree Suryadevara, Founder & CEO of CareerWaze Technologies, California,USA addressed students and shared her journey from being a software engineer to an entrepreneur. She also motivated students by saying be bold, dream big, read about technology and startups, build soft skills, not to worry about failures and try to change the world.  
Girl students got interacted with the speakers and explored more in terms of personal and professional challenges, risk factors in project development, responsibilities of a CEO/CTO and got enriched. Principal Dr.K.V.L.Raju, Vice Principal Prof. D.J.J.Ramachandra Raju, Women Empowerment Cell Secretary Ms.K. Sobha Rani, women faculty and girl students participated in the event.